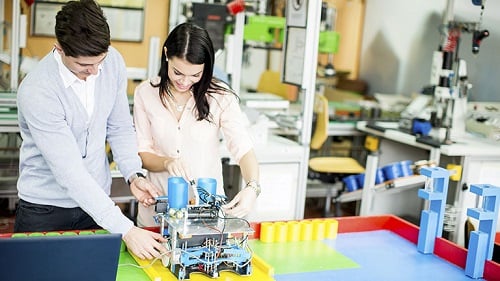 Avnet's maker development tools, including MakerSource, Hackster.io, element14 and the Avnet Innovation Lab and Dragon Innovation, will help fuel these tools and projects. Source: Avnet
Avnet Inc. has acquired Dragon Innovation, which will help the global distributor expand its presence and product offerings for the makerspace.
Avnet says the acquisition will enhance its role in developing new technology, particularly those projects in the internet of things (IoT). After acquiring both Premier Farnell (with its element14 community) and Hackster.io in 2016, Avnet has expanded its reach to more than two million customers and an active community of more than 750,000 hobbyists, makers and engineers.
The companies previously worked on a collaboration that brought Hardware Studio to Kickstarter, which was an initiative to give creators access to tools and resources to supply, design, build and deliver maker ideas to market.
"With the addition of Dragon Innovation to our connected ecosystem, Avnet further meets the needs for companies of all sizes head on—helping them launch new hardware products in an efficient and cost-effective manner that accelerates time to market," says Bill Amelio, CEO of Avnet. "Dragon Innovation's hardware manufacturing expertise augments Avnet's design and supply chain capabilities beyond electronic components to encompass the entire finished product."
The acquisition also expands Avnet's digital strategy of delivering services through a combination of software and its Ask Avnet platform that offers on-demand help through the use of artificial intelligence and experts.
Recently, Avnet partnered with MikroElektronika to bring its Hexiwear IoT development kit to the Americas for the first time — a move that also furthered its push into the makerspace.