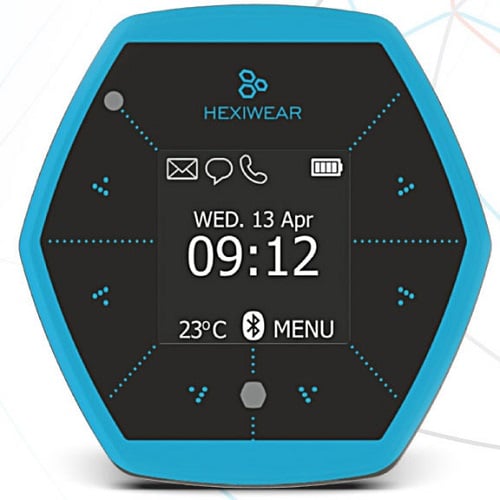 The Hexiwear IoT development kit. Source: Avnet Avnet has signed a distribution agreement with MikroElekronika, a provider of hardware and software prototyping tools, to bring its full line of development boards, compilers, accessory boards and software to the Americas.
The agreement includes bringing the Belgrade, Serbia-based company's Hexiwear Internet of Things (IoT) development kit to the Americas for the first time. The kit was named "best for rapid prototyping" by Hackster.io's Maker Madness competition.
Under the agreement, MikroElektronika's click board, add-on boards for interfacing microcontrollers with peripheral sensors or transceivers and Hexiwear developer boards will be available to Avnet customers. These boards support the mikroBUS open standard that defines mainboard sockets and add-on boards used for interfacing microcontrollers and microprocessors with integrated circuits and modules.
"MikroElektronika recognizes that time can be a designer's greatest nemesis," said Alex Iuorio, senior vice president, supplier development at Avnet. "Their focus on developing devices that offer the performance and technical sophistication required for next-generation IoT devices, with simple, easy-to-use interfaces, will benefit not only Avnet's core customers, but also the growing community of budding entrepreneurs and makers here in the Americas."