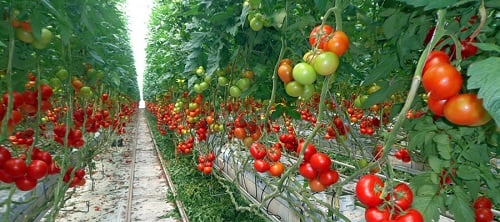 Ageon will supply LED lighting to tomato grower Gandini Antonio. Source: Ageon
Horticulture reseller in Northern Italy, Ageon S.r.l., has invested in light emitting diode (LED) technology to increase yield and improve plant quality at the commercial tomato farm Gandini Antonio S.S.
Ageon is using Heliospectra AB's E50 series lighting, a 500-watt durable industrial standard high-voltage LED lighting system that helps to reduce energy and utility costs when compared to the traditional high-pressure sodium (HPS) lights commonly used in controlled environment agriculture.
Heliospectra says this is the first installation of the E50 series in Europe with delivery taking place in the fourth quarter.