Lighting house Cree, Inc. has introduced a new horticulture light-emitting diode (LED) that provides a high level of growth-promoting light wavelengths in a footprint that is less than one-third the size of competing lighting.
The XQ-E Photo Red LED is optimized for greenhouse and vertical farming by reducing the size of the luminaires and lowering the overall system cost. The LED expands Cree's portfolio of LED horticulture and allows for the replacement of incumbent lighting technologies at a lower power consumption with similar spectral content.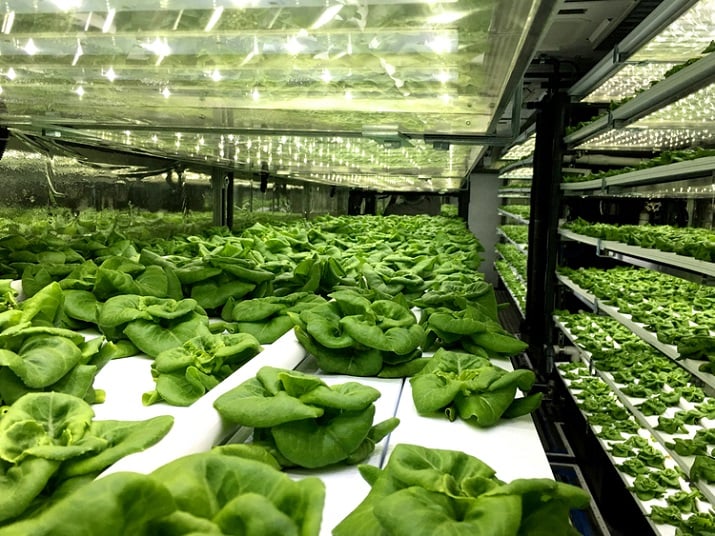 Horticulture farming company Local Roots uses Cree LEDs to deliver the precise light they need for growth, nutrition and quality. Source: Local Roots Cree's white and color LEDs deliver the full spectrum of light and mimics natural sunlight. The company's color LEDs include royal blue, green, red, photo red and far red LEDs while delivering wavelengths that are best-suited for different stages of plant growth.
One such greenhouse farm, Local Roots, uses Cree's horticulture LEDs to control spectrum and intensity to provide its crops with the precise light they need in order to maximize growth, nutrition and quality, says Matt Vail, COO of Local Roots. The use of LEDs also lowers the cost of the food and allows Local Roots to feed more people better food, Vail says.
To contact the author of this article, email [email protected]