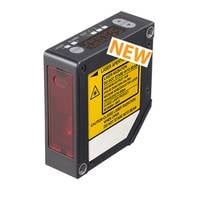 Source: WayCon Positionsmesstechnik
The LAH-G1 analogue laser sensor from WayCon Positionsmesstechnik (Munich, Germany) delivers precise measurements with a resolution of up to 0.5 μm. A measurement frequency of 5 kHz and a low linearity error (≤ ±0.1 percent of the measurement range) makes the tool well-suited to highly dynamic processes.
The LAH-G1 is differentiated from the other laser sensors on the market in this class thanks to its all-in-one concept. The control unit and measurement value display are integrated in the sensor head. Four variants cover the measurement ranges 30 ± 4 mm, 50 ± 10 mm, 85 ± 20 mm and 120 ± 60 mm. The visible red light semiconductor class 2 laser can be aligned with pinpoint accuracy to measure the distance from an object.
The LAH-G1 is particularly light and suitable for the assembly of moving elements due to its compact shape and its plastic casing strengthened with glass fiber with protection class IP67.
As well as its voltage output signal (0...10 V) and current output signal (4...20 mA), the analogue laser sensor LAH-G1 offers functions such as: timing, triggering, remote interlock, laser control, limit and zero-point setting and offset adjustment. The laser can be configured using the sensor's intuitive control element directly on the device.