Consumer Electronics
Sensors for electrode and battery production
13 August 2021
Energy storage devices such as lithium-ion batteries play a crucial role for electromobility and energy transition. The growing demand for these is met by Gigafactories, which are equipped with efficient and highly automated production technologies.
In order to optimize the battery production, sensors are required that monitor the production line to the highest accuracy and dynamic. Micro-Epsilon offers reliable solutions from high precision distance sensors to infrared temperature measurement technology and 2D/3D profile sensors for multiple measurement tasks involved in battery production. This abstract provides examples of applications for Micro-Epsilon sensors within the various stages of production.

Figure 1: Process steps in battery production where high-precision sensor systems are required. Source: Micro-Epsilon
Methods for thickness measurement of layers and films
Film thickness is a critical quality feature in battery cell production. Thickness is measured in numerous production stages in order to monitor and control coating and calendering processes, for example. Depending on the object to be measured, production speed and required accuracy, different methods for geometrical thickness measurement are available.
One-sided thickness measurement
Thickness measurement from one side is possible using confocal chromatic sensors, white light interferometers and a special capacitive sensor. Depending on the measurement task, the sensor can traverse over the film web or record the measurement values from a fixed position.
Confocal chromatic sensors confocal DT
Confocal chromatic sensors detect the thickness of transparent materials. The innovative controllers also enable the acquisition of up to five layers. Only one sensor is required for this measurement. Depending on the material, coating and sensor type used, sub-micron accuracies can be achieved. Due to high measuring rates of the controllers, the confocal chromatic sensors can also be used in dynamic, high speed processes.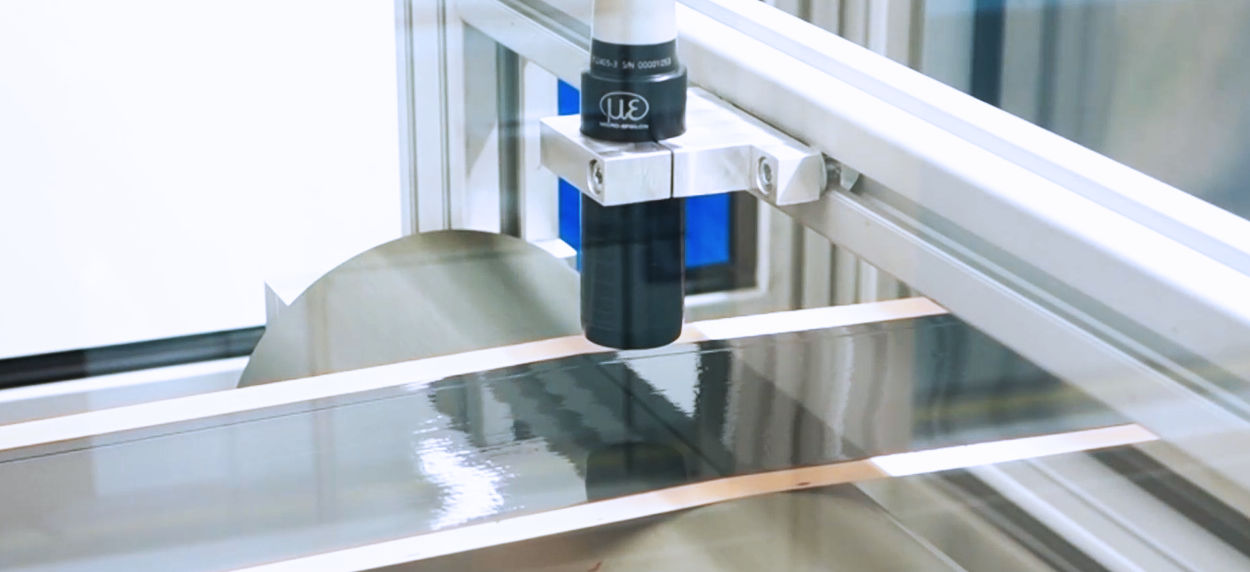 Figure 2: Measurement of the coating thickness using confocal chromatic sensors. Source: Micro-Epsilon
One-sided thickness measurement of separator films
Separator films are typically made from plastic and perforated to allow the passage of ions. Stable separator films are made from ceramic coated foils. The Combi-Sensor from Micro-Epsilon is designed for single-sided film thickness measurements. The sensor combines an eddy current sensor and a capacitive displacement sensor in a single housing. The sensor requires a metallic counter electrode (usually a transport roller), which forms the reference distance. The integrated capacitive sensor detects the distance to the coating, while the eddy current sensor measures the distance to the metallic object. From both sensor signals, the controller calculates the thickness to a high accuracy. With the combination sensor, materials from approximately 40 µm can be measured.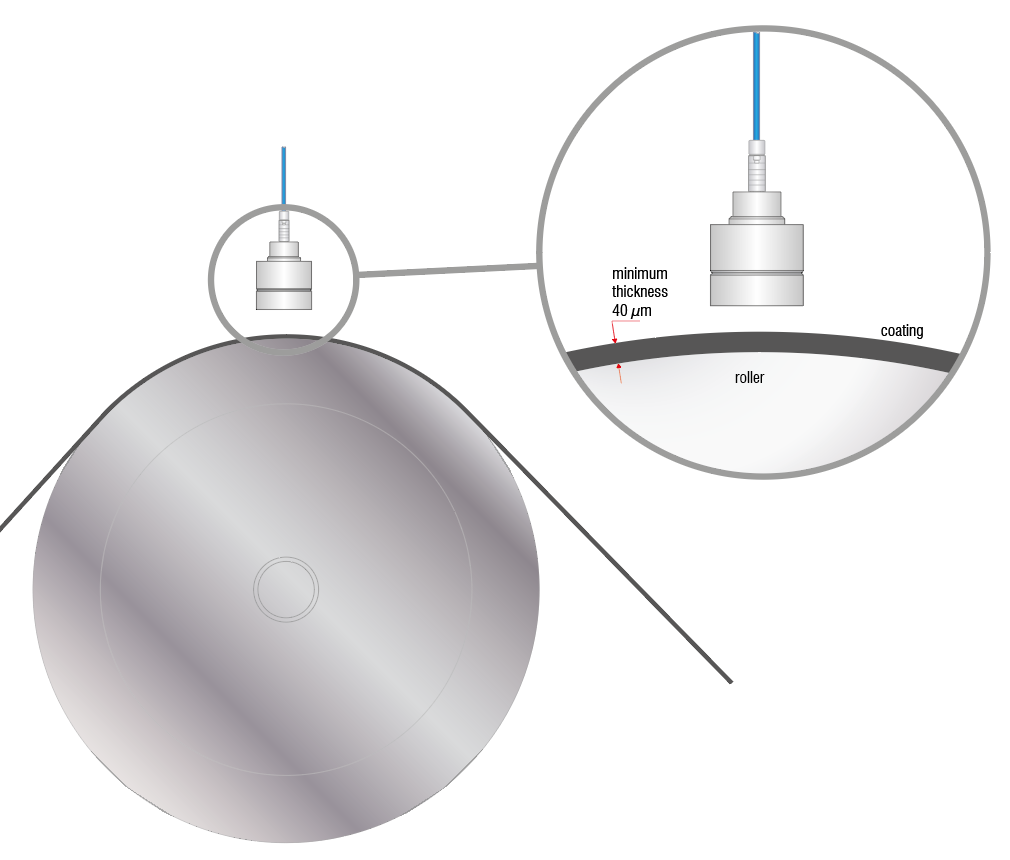 Figure 3: One-sided thickness measurement of separator films with the Combi-Sensor. Source: Micro-Epsilon
Two-sided thickness measurement
With double-sided thickness measurements, two sensors are arranged opposite each other and measure the distance to the film. Depending on the type of sensor used, this arrangement achieves an extremely high resolution. In addition to the sensors, Micro-Epsilon provides turnkey measuring systems for integration in production lines, which enable high mechanical stability and measurement accuracy. The measurement can be performed in fixed tracks or while traversing over the film web.
Two-sided thickness measurement using confocal chromatic sensors
Confocal chromatic distance sensors detect the thickness of different objects using the differential thickness method. The measurement can be performed on different targets, including plastic, metal or coatings. The sensors must be aligned precisely to one another to obtain accurate measurement results. The use of confocal chromatic sensors enables a measurement resolution in the submicron range. Due to the high measuring rate, even dynamic, high speed processes can be monitored reliably.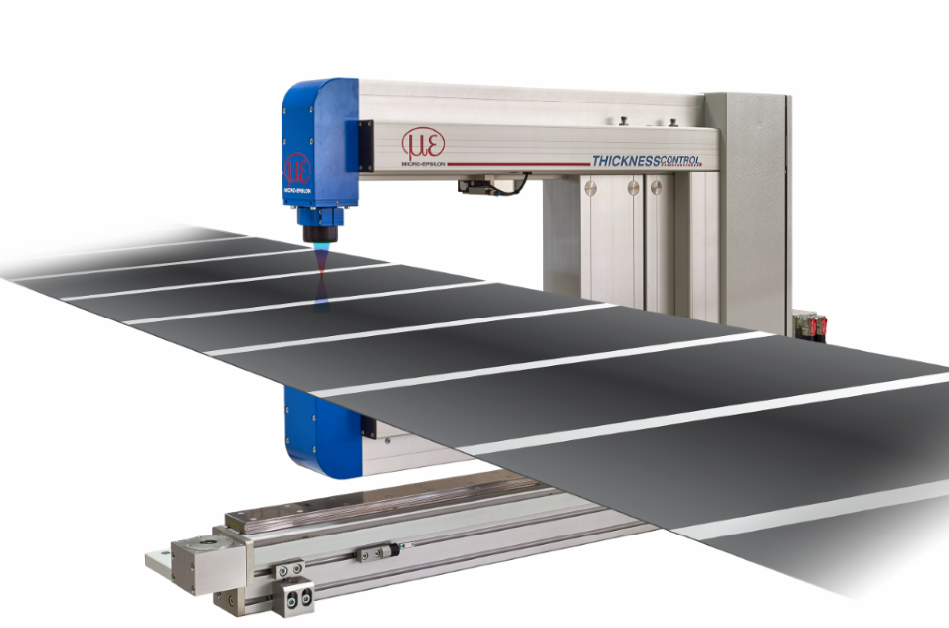 Figure 4: Turnkey measuring systems (here a double-sided measuring C-frame with traversing axis, equipped with confocal chromatic sensors) allow reliable integration into production lines. Source: Micro-Epsilon
Two-sided thickness measurement using capacitive sensors
Two-sided thickness measurement of electrically conductive materials can be performed by installing the capacitive sensors opposite each other. This method is used, for example, to measure strip thickness down to the µm range. Each of the two capacitive displacement sensors provides a linear output signal depending on the sensor surface and target surface. If the distance between the two capacitive sensors is known, the thickness of the measurement object can be determined easily. Due to the capacitive measuring principle, the measurement is carried out on the surface without penetrating the object to be measured. The measuring spot of the sensors is larger than that of the optical methods, which averages out any surface irregularities.

Figure 5: Two-sided thickness measurement using capacitive displacement sensors. Source: Micro-Epsilon
Profile measurement, surface inspection and temperature measurement
In addition to thickness, other important geometrical parameters are preferably measured using optical sensors. Sensors from Micro-Epsilon are used, for example, to measure the web width, web edge, undulations and to detect surface deviations. Micro-Epsilon provides pyrometers and thermal imaging cameras for temperature-critical measurement tasks, which are used in drying processes or charge monitoring, for example.
Detection of curved edges after cutting
Curvatures and deformations often occur after longitudinal cutting of the film. In order to detect these deviations reliably, laser profile sensors from Micro-Epsilon are used. The target profiles are simply parameterized in the sensor, which autonomously detects the measurement values with high profile frequency. Due to their extremely high resolution and insensitivity to reflecting surfaces, these sensors provide stable measurement results.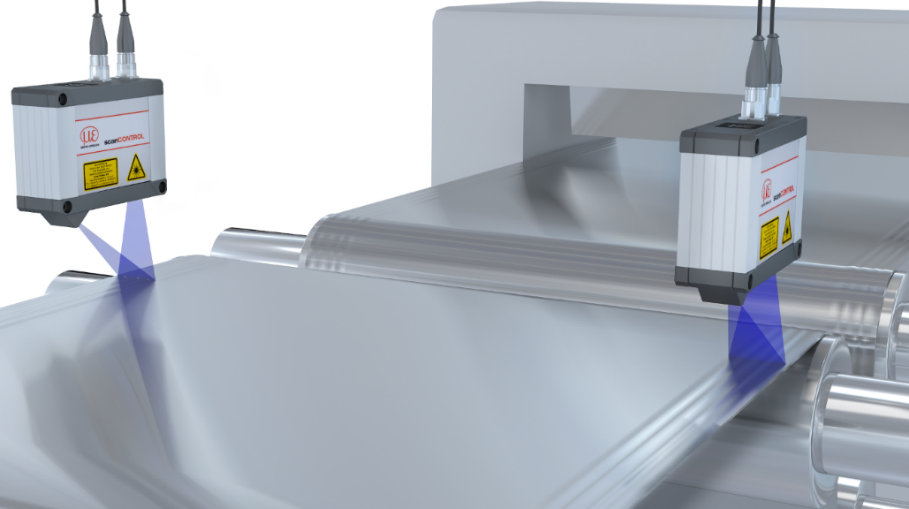 Figure 6: Laser profile sensors measure the curvature of the film edge. Source: Micro-Epsilon
Surface testing of coated films
To check the quality and homogeneity of coating processes, profile scanners are used for 3D surface inspection. The high profile resolution of Scan Control profile sensors allows the detection of the smallest of details and defects. Due to the sensitive high-dynamic-range technology, even dark coatings or the transition from shiny metallic to dark surfaces are reliably detected.
Figure 7: Laser profile scanners detect anomalies in coatings: air inclusions, agglomerates and chipping. Source: Micro-Epsilon
Temperature monitoring during initial charge
Thermal imaging cameras monitor the first charging process of batteries. They provide an insight into the temperature distribution and any possible short circuits. The automatic hot-spot detection feature automatically recognizes and outputs deviations from the target temperature.
Figure 8: Thermo Imager thermal imaging cameras enable the automatic detection of hotspots, which can be set as required via freely definable thresholds. Source: Micro-Epsilon
Sensors from Micro-Epsilon
Micro-Epsilon provides sensors and measuring systems with a powerful product range, particularly for areas in which high demands are placed on precision and reliability. The sensor products are used in almost all areas of battery production and impress with their high accuracy, long operating life and stable measurement results. With more than 50 years of expertise and industry know-how, Micro-Epsilon is one of the technology leaders in the field of industrial displacement sensors. Visit their website for more information.
Find Free Electronics Datasheets