Gamber-Johnson has announced the launch of their thermal tablet covers with new technology that keeps a tablet warm in freezing environments. Applications for the cover include warehouses and distribution centers that store and move frozen foods or utility companies that use bucket trucks in wet or freezing temperatures. The thermal cover will keep a tablet warm and dry in harsh environments.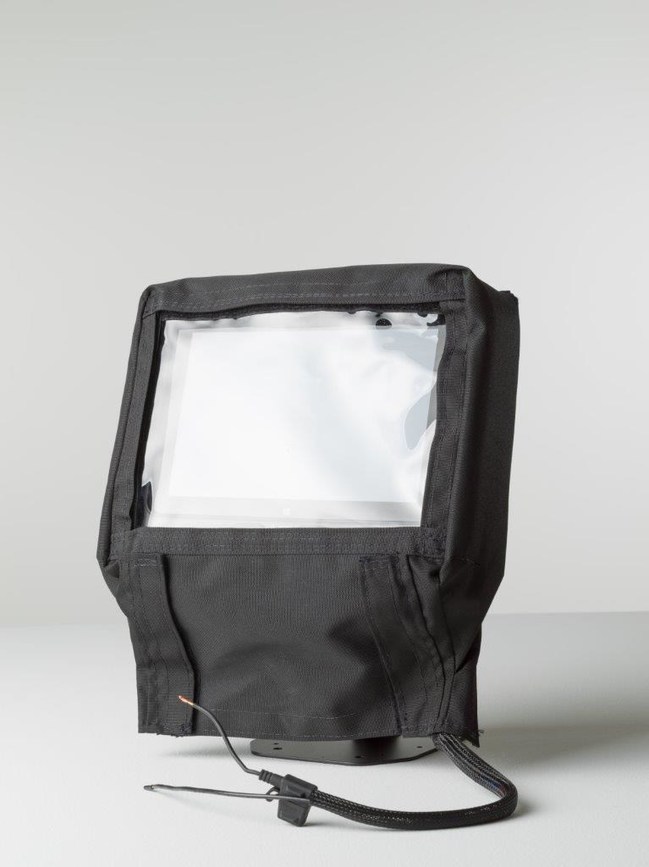 The thermal cover for tablets. (Image credit: Gamber-Johnson)
Tablets have a minimum operating temperature. When a tablet is used in an environment colder than that minimum temperature, its operating becomes sluggish, and it can lose touch screen capabilities or even shut off completely. The Gamber-Johnson thermal cover encloses a tablet and has a thermal pad heater — connected to a thermostat — that regulates the heat around the cover if the outside ambient temperature is below 40 degrees Fahrenheit (4.4 C). The cover ensures the tablet will stay warm at the optimum operating temperature even in freezing environments.
The cover is water-, dust- and UV-resistant, protecting tablets as they go from the freezer into a wet, dry or dusty environment. A clear protective screen keeps the tablet display visible so a user can interact with it using a finger or a stylus. The cover has Velcro closures on the cover so it is easy to open, access or remove the tablet for maintenance or recharging.
The covers come in two sizes, 8-inch (20.3 centimeters) and 10-inch (25.4 centimeters). They fit most rugged tablets including Zebra, Panasonic and Getac.