Xenoma has launched a Kickstarter for e-skin, a new product that creates a camera-free motion tracking user experience. E-skin is not a wearable device, but rather a connected shirt. The user can wear it as much as they want without having to worry about accidentally destroying the technology.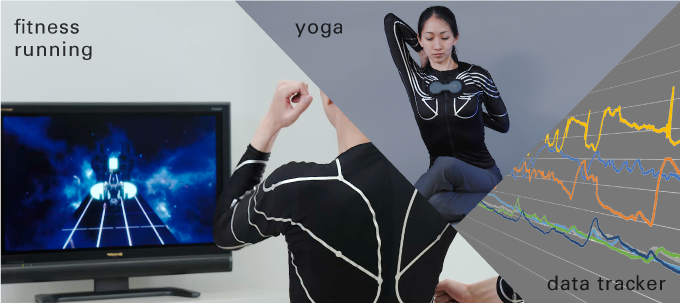 The e-skin shirt tracks your movements and allows you to interact with AI (Source: Xenoma)
E-skin apparel has stretchable sensors and electronics that detect the wearer's movement, to track workouts and stay connected to health care. It is an immersive device for interacting with virtual reality and AI content or games.
E-skin analyzes exercise and movement while keeping the user comfortable. It is durable, and even though it has electronics it is just as washable as a regular t-shirt. Since e-skin is wireless and camera free, it can be used indoors and outdoors for up to 4 hours.
The e-skin product kit on Kickstarter comes with an e-skin shirt, e-skin Hub and a license to use the e-skin development kit. The e-skin shirt has 14 strain sensors and the Hub has a 6-axis accelerometer and gyroscope. The Hub transmits data from the e-skin shirt to a smartphone, tablet, laptop or PC through a Bluetooth connection. It also has a Micro USB port for charging.
E-skin moves and stretches with the user's body. The stretchable electronics were developed by Professor Takao Someya at the University of Tokyo. The team developed an algorithm that recognizes human movements, like arm bending, by measuring the voltage drop in each channel of the e-skin Hub. The Hub can detect movements like jumping or stepping via the accelerometer and gyroscope.
The e-skin Kickstarter has $24,774 of its $50,000 pledge goal, with 33 days left in the campaign.