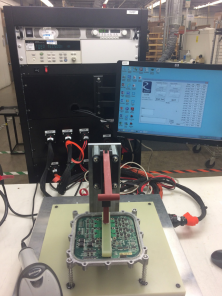 Although contract manufacturing may appear to be primarily about sourcing and assembly, test of the final assembled product is critical to on-time delivery of fully functioning products.Sponsored content
The simple word "test" covers a wide range of definitions and activities. It can be a major differentiating factor between contract manufacturers who otherwise offer comparable capabilities and services, Functional test can be a low-cost option that can assure that the assembled circuit performs to target specifications. Typically, this testing is done at full power and operating speed, and generally interfaces via connectors. It is a stimulus/response test approach using known input signals along with measurement of corresponding outputs. As a result, it excels at finding functional shortcomings or marginal operating situations that may be due to cumulative effects of tolerance buildup or other subtleties. However, many OEMs decide to skip functional test due to their assumption that there are relatively high up-front costs associated with designing and building the tester for their unique end-product circuitry and its form factor. Yet with the right strategy, this does not have to be the case.
RiverSide Electronics can provide robust functional testing that is both operator and debug technician friendly, and can also control these costs while staying within the available NRE (non-recurring engineering) budget.
The following white paper, "Looking for a Contract Manufacturer Who Can Provide Comprehensive Test Coverage at Lower Cost?" was developed to assist OEM's, so that they can actually engage in test coverage. Riverside Electronics will discuss its key approach to reducing costs, as well as how it incorporates quick-to-create custom interfaces at prices that rival systems costing.