In harsh industrial environments and outdoor applications, water can be a danger to the safety of electronic enclosures. Enclosure vents are vulnerable to rain or water jets. The STEGO FFH 086 hose-proof hood is a new product that aims to protect the sensitive areas.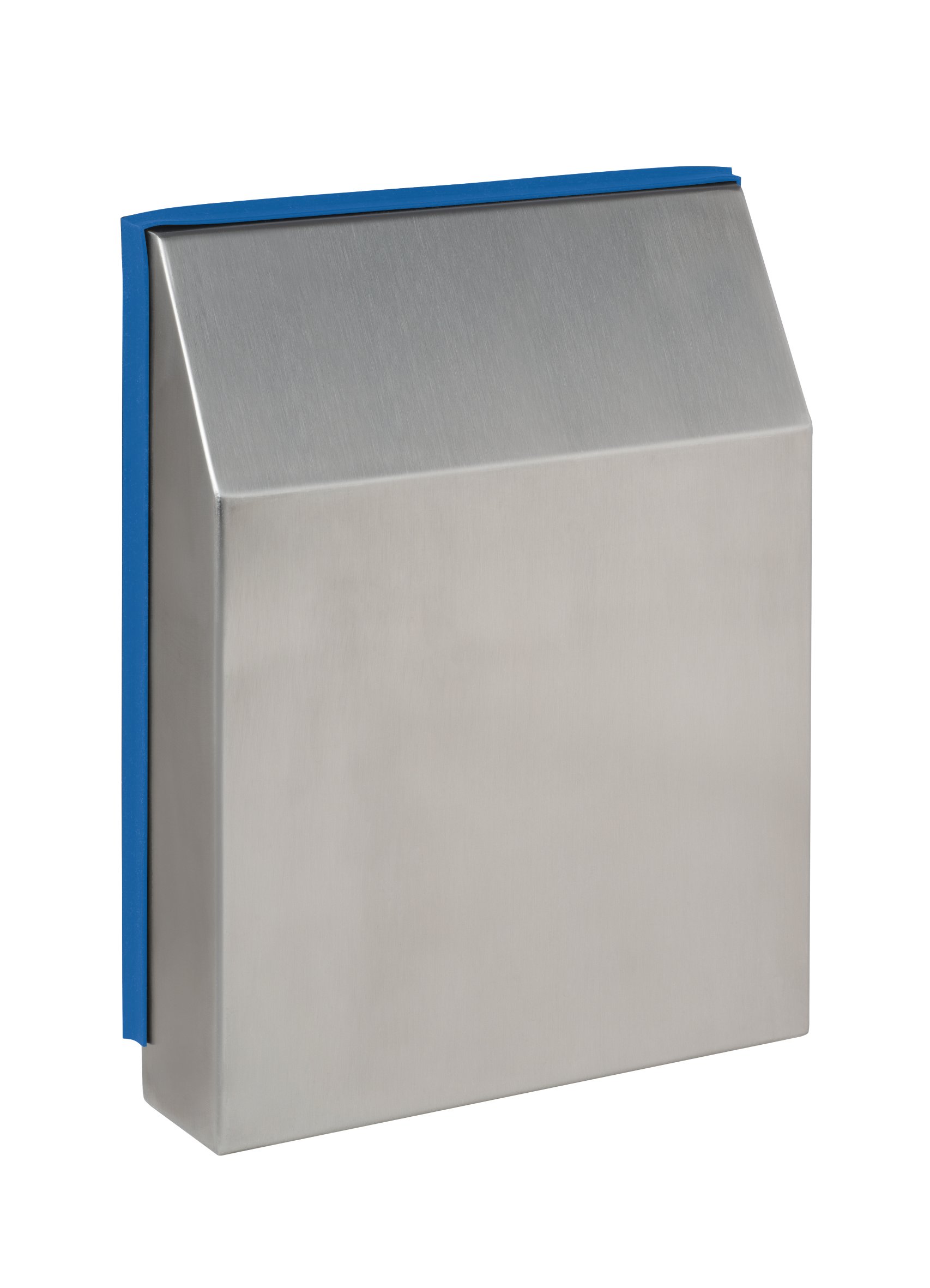 The FFH 086 hose-proof hood (STEGO)
The intake and exit openings of filter fan systems are often a neglected source of corrosion. This can jeopardize the functioning of enclosure and panel applications. STEGO's FFH 086 provides a solution by sealing vulnerable areas securely according to protection class IP56. This hood was developed for the filter fans of the STEGO series FPI/FPO 018 and FF018 and effectively protect against water jets and foreign particles with a silicon seal. The FFH 086 hose-proof hood fits all manufacturers' filter fans with standard cut-out sizes.
The FFH 086 hose-proof hood has a robust stainless steel construction and proves to be highly weather and impact resistant. This protects against environmental impacts and external intrusions due to mechanical stress and other impacts. It also has an optional use for a security screw which prevents unauthorized removal of the protective cover.
The FFH 086 hose-proof hood is simple to use. The outer seal is made of food-safe silicone and ensures a secure fit on the enclosure and is easy to clean. Maintenance of the filter fans remains simple. The enclosure doesn't have to be opened, with allows for fast and safe maintenance. The FFH 086 hose-prove hood adheres to UL/NEMA protection class 4/4x and is suitable for worldwide use.
To learn more about this new hose-proof hood, visit the site here.