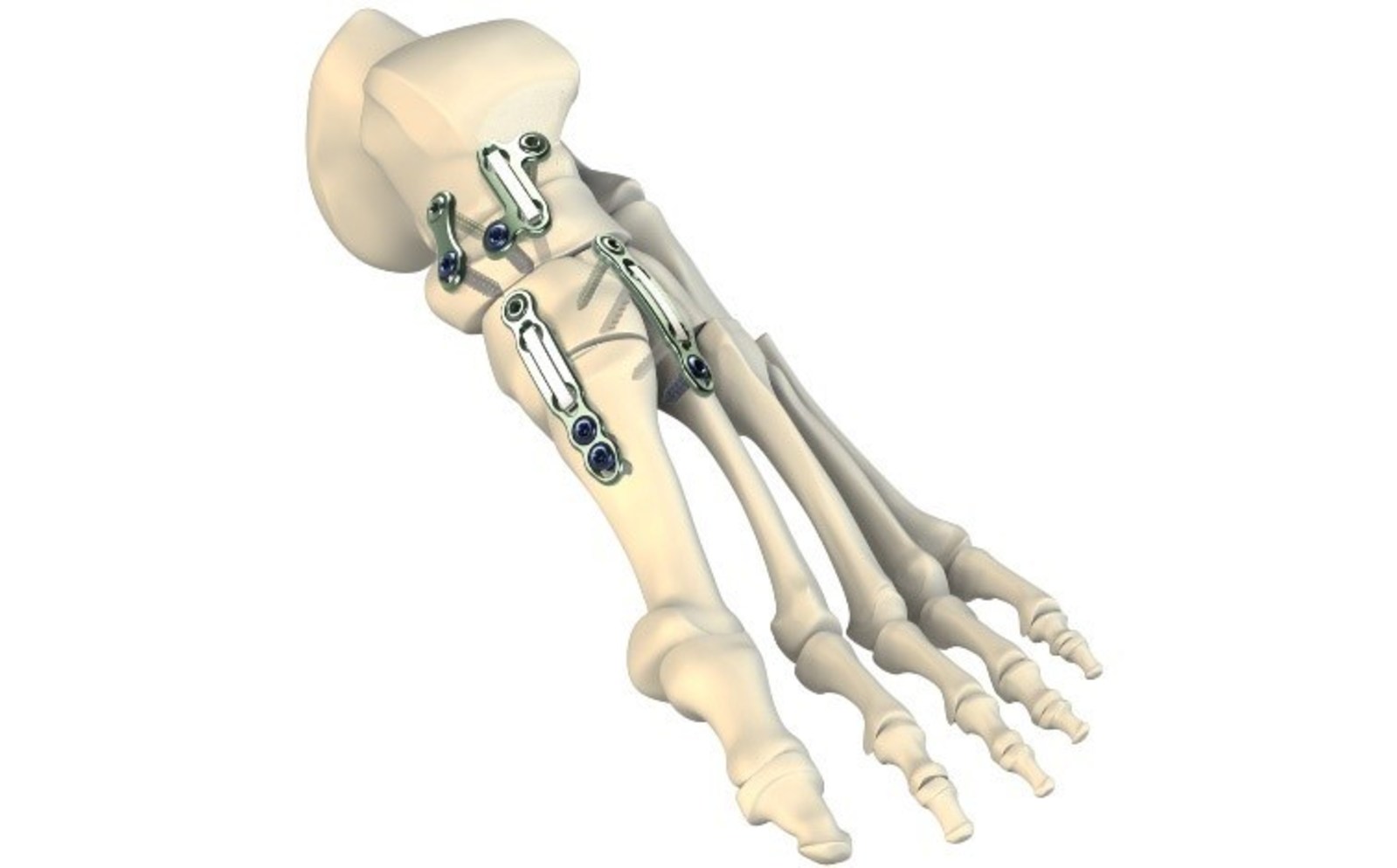 CrossRoads® Extremity Systems, LLC announces the launch of the DynaFORCE™ Dynamic Compression Fixation System. Image credit: PRNewsfoto/CrossRoads Extremity Systems
CrossRoads® Extremity Systems LLC announced that it has launched DynaFORCE™, the first hybrid fixation system. It is a new machine for plate and nitinol clip fixation. It has optimized dynamic compression, top loading insertion and intraoperative placement flexibility with a unique implant and delivers a strong instrument design.
The DynaFORCE system is designed to meet the needs of multiple applications in foot and ankle fixation. The DynaFORCE portfolio consists of a variety of plate and clip options that incorporate continuous adaptive compression. DynaFORCE uses a compression staple with a plate in order to provide strong compression and stability. The nitinol fixation is continuous compression that happens after implantation, and DynaFORCE helps speed up the healing process.
The early clinical results of DynaFORCE show positive results. Doctors are easily adopting this product into their practices and they like the results they are seeing. CrossRoad's goal is to make DynaFORCE the leading technology in foot and ankle fixation.
DynaFORCE is wrapping up an alpha launch with just a few doctors. It is expected to fully launch in August 2017. To learn more about DynaFORCE, visit the CrossRoads site here.