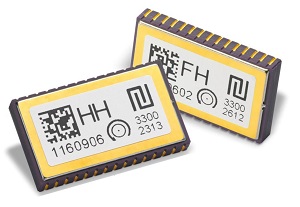 Tronics' Gyro MEMS sensors. Source: TronicsTronics microelectromechanical systems (MEMS) gyro sensors and evaluation boards are being sold through global distributor Digi-Key Electronics.
The two companies formed a new distribution agreement for the MEMS that work with applications that require precise measurement such as precision instrumentation, platform stabilization, guidance and navigation control, auto-pilot, inertial measurement unit (IMU), attitude and heading reference systems (AHRS), flight control and back-up instrumentation, unmanned and autonomous vehicles, pipe inspection, 3-D mapping and robotics.
Tronics says the agreement will increase exposure to its high performance inertial sensors through Digi-Key's global presence.