TE Connectivity (TE) released its newly developed DEUTSCH lightweight bulkhead feedthrough. The connector is high-power and offers a lightweight method of connecting electrical power through equipment bulkhead. These feedthroughs are suited for harsh environments of power distribution in commercial and military aircraft and ground vehicles. TE's bulkhead aluminum feedthroughs are up to 50% lighter than TE standard male terminal feedthroughs.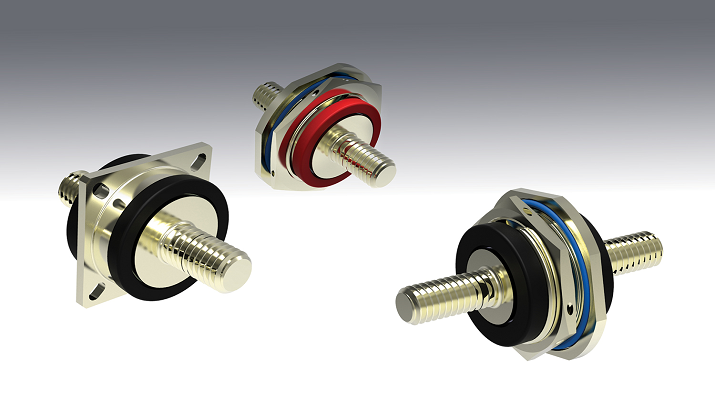 The new feedthrough (TE)
TE's DEUTSCH lightweight feedthroughs are based on the industry standard MIL-DTL-38999 mounting footprints in order to save space and money. The connectors are available in threaded terminal shell sizes 17 and 23. They offer high corrosion resistance and high current handling options.
The feedthroughs are customizable to fit different rugged applications from plating cadmium, zinc nickel and nickel and square flange or jam nut panel mounting. It also has options for EMI and EMP filtering.
For more information on this new feedthrough, visit TE's feedthrough page here.