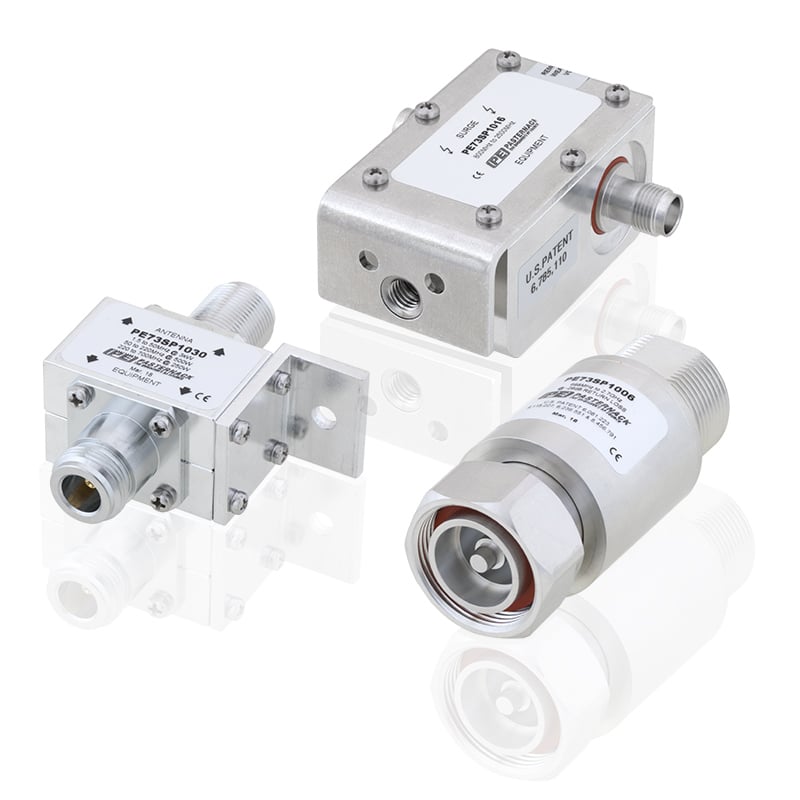 Coaxial RF Lightning and Surge Protectors. Source: PasternackPasternack has launched a new series of coaxial surge protectors designed to guard valuable communications equipment against power surges and indirect lightning strikes.
Pasternack's 46 new coaxial lightning and surge protectors work in cellular base stations, public safety systems, Wi-Fi networks, active antenna systems and GPS system applications.
The surge protectors are available with 7/16 DIN, Type-N and 4.3-10 connectors and feature VSWR as low as 1.1:1, max power as high as 2 kW, multi-strike capability and low insertion loss. Additionally, these models support a frequency range of DC to 6 GHz and are CE and RoHS compliant. Most of the new surge protectors are IP67-rated for outdoor use and some models offer low-PIM performance. Models are available with bracket mounting options and flexible bulkhead designs.
Pasternack's new coaxial lightning and surge protectors are in stock and ready for shipment