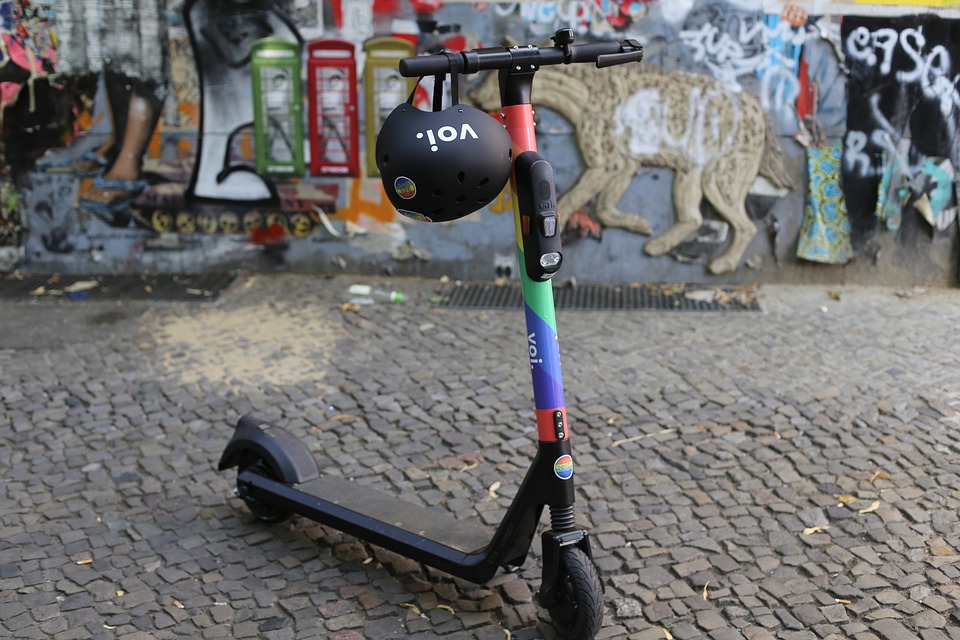 A new report reveals that electric scooters (e-scooters) have significant carbon footprints, in contrast with many user perceptions and scooter advertisements.
Sustainability gains are only made if a user opts for the e-scooter over a car trip. Researchers from North Carolina State University found that in many cases the scooters are instead primarily used in place of walking and bicycle trips, undermining any potential green benefits. Many cities have embraced e-scooters, in part because of the expected environmental benefit.
Use of the e-scooter is emissions-free, as the device is entirely electric. However, significant carbon impacts come from e-scooter manufacture, collection, distribution and charging. Most e-scooters are manufactured in China, which has lower pollution standards than North American and European countries where the majority of e-scooters are used. Add to this the carbon cost of transporting the e-scooters to communities.
Carbon contributions also come from the e-scooter recharging process. Each night, individual contractors scour community streets in their personal vehicles to find scooters and bring them home for recharging. Most scooters do not need a nightly recharge but are required to be picked up anyway, in some cases by local law. The following morning, the contractors redistribute the e-scooter to popular locations. Nonetheless, e-scooters sit idle for the vast majority of the day, as they are often deployed in high concentrations to make up for the lack of scooter stations.
Finally, e-scooter lifespan is considerably short. Useful battery lifespan is typically just 500 recharge cycles, so the maximum scooter lifespan is about 18 months. However, most scooters are broken or vandalized much earlier than that.
The cumulative result is a significant carbon footprint due to too many scooters and the fuels burned to move and charge them. Local ordinances are well-meaning but counterproductive. And e-scooter usage patterns in most communities are likely insufficient to offset the carbon contributions.
The accompanying video was produced by CBS News, which has no affiliation with E360.