Protecting your personal and business data has become more complex as malware, or ransomware, is on the rise. But global data protection company Acronis says it can have you covered with its Acronis True Image 2017 New Generation personal backup solution.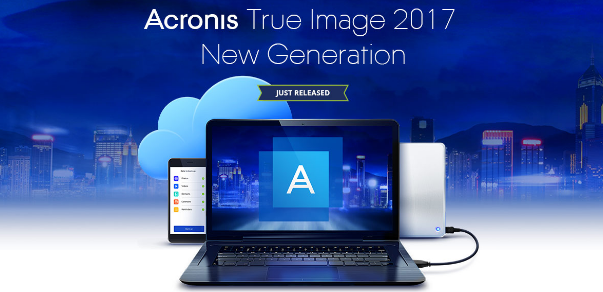 Acronis True Image 2017 NG protects backups and files.On Jan. 18, in a packed "getgeeked Media" Manhattan event, the anti-ransomware company rolled out its latest offering to ward against the computer virus that in 2015 cost some $24 million in nearly 2,500 cases, according to the Internet Crime Complaint Center (IC3).
Ransomware is a malicious type of software that criminals use to lock personal or company files and then demand money to unlock the affected devices and computer systems. Since 2005, IC3 counts almost 7,700 public complaints about ransomware, the Department of Justice reports.
John Zanni, Acronis CMO and SVP Channel and Cloud Strategy, says protection is not about monitoring only one PC anymore but protecting multiple devices, such as mobile hardware, laptops, servers and the cloud. Backup to the cloud and a hard drive are essential to protecting your data, he says.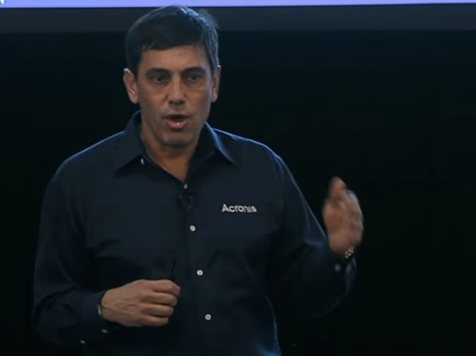 John Zanni, Acronis CMO, explained the importance of data and ways to protect it."Your digital persona is spread over a wide variety of devices," he says. "Unfortunately that means that there are more and more people who want to disrupt our life [with malicious software]."
An on-site demo at the event showed how a Windows program could be accessed remotely; it then showed what ransomware might look like and how it's designed to block access to a computer system until a sum of money is paid to recover the compromised data.
Keynote speaker Eric O'Neill, a cybersecurity expert and former FBI counterterrorism and counterintelligence operative, told Electronics 360 how important it is to know "what the bad guys are doing so we can be in front of them."
Malware does not discriminate, he told the audience earlier, and phishing attacks are increasing because they work. Attacks can look like a simple request to reset your password from Google, for instance, but it can have more perilous effects.
"You could be John Podesta [the former chairman of the 2016 Hillary Clinton presidential campaign], and they steal your entire Gmail account and publish it online for everyone to see and hack our democracy," O'Neill invokes as a recent example.
Be careful online," says cybersecurity expert Eric O'Neill. "Use zero trust."He also cites a ransomware attack on the Hollywood Presbyterian Medical Center, in Los Angeles, which paid a $17,000 ransom in February 2016 to unlock its data after hackers took control of the hospital computer systems. Schools and transportation systems are also targets, and payments are usually made to online criminals in untraceable Bitcoin currency in order to free files.
"These attackers are spies, they're not hackers," O'Neill says. "They are using traditional espionage methods to come after you," using social engineering and learning about who you are.
Hacking is "very easy," Zanni says. "I've been in technology for 20 years, and it happened to me once. I was really busy, tired, got an email from Bank of America, and it asked [me] to reset the password.
"And I almost did because I had six other things to do before going to bed," he said. "You have to be careful and be able to recover very quickly."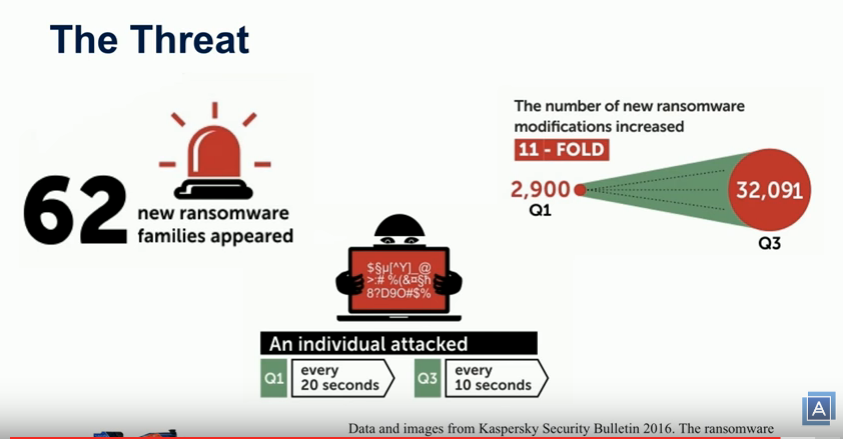 That's what Acronis aims to help its customers do with this new offering.
Acronis, which competes with companies like Datto and StorageCraft, counts more than 500,000 businesses and five billion consumers using its products, with over 5,000 petabytes of data backed up and updated.
Zanni says 40 percent of Acronis' business can be found in the Americas, 40 percent in Europe and the other 20 percent in Asia. The Singapore-based Acronis is "all over the world," he says. U.S. corporate headquarters is in Boston. A year subscription is under $100 around the world.