Rémy Martin, a producer of Cognac Fine Champagne, has launched the "Rooted in Exception" mixed reality experience globally using Microsoft HoloLens technology. "Rooted in Exception" will be experienced first by those attending a private Rémy Martin party in LA on June 15. After the party, it will be released in luxury retail stores and events around the world. This is one of the first HoloLens experiences designed for consumers.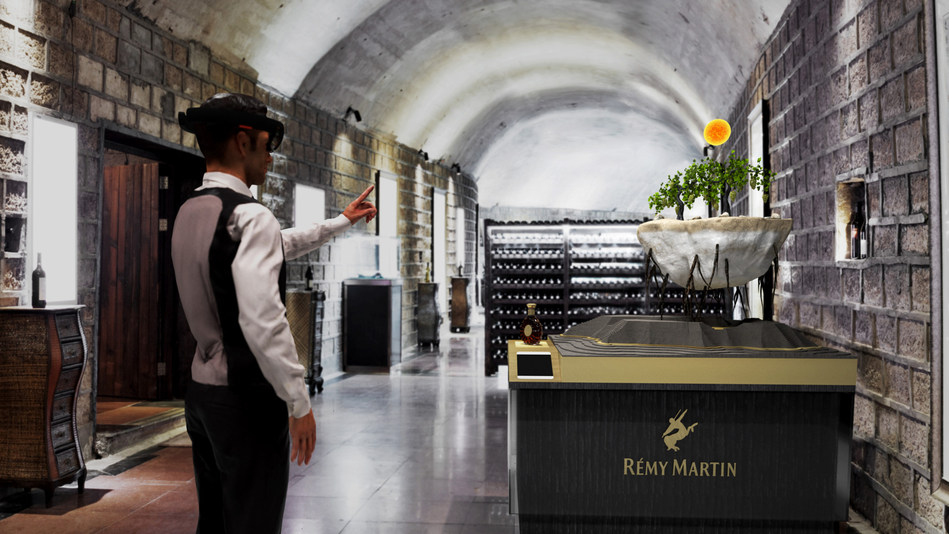 Simulation of the mixed reality experience (Remy Martin)
Rémy Martin teamed up with Kazendi, Europe's HoloLens development studio to develop an experience providing entertainment and education about Rémy Martin. The user approached a three-dimensional table on which the HoloLens will project the elements of Cognac Grande Champagne and Cognac Petite Champagne vineyards. These are two regions that produce Fine Champagne. Rémy Martin's mixed reality experience is accompanied by the voice of Baptiste Loiseau who is Cellar Master of the House of Rémy Martin. He explained the importance of the terroir in the Fine Champagne region.
This is one of the first mixed reality experiences launched by a company for branding and advertising purposes.