A software-development agency called Object Theory is working on mixed-reality applications for Microsoft HoloLens and Windows Holographic.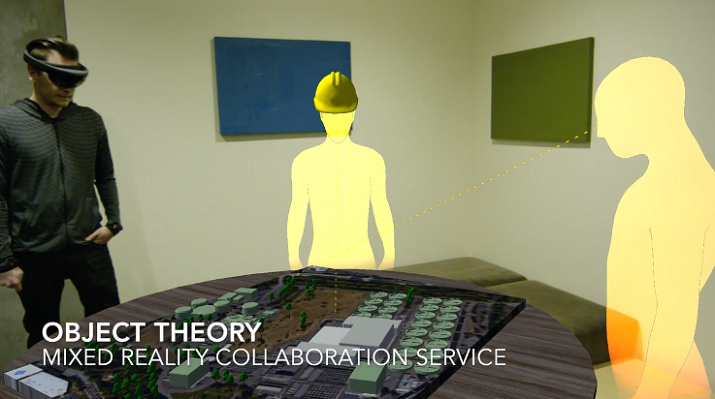 HoloLens mixed-reality application allows 3-D avatars to collaborate in the same room. (Image Credit: Object Theory) The company, an agency partner of the Microsoft HoloLens Readiness Program, is trying to help organizations design, develop and launch mixed-reality applications.

One service Object Theory now provides is called Mixed Reality Collaboration, which helps organizations design and build multi-user holographic experiences. The technology allows Microsoft HoloLens users to collaborate in real-time from different locations, with life-size 3-D avatars, as if everyone was in the same room together.

Using Microsoft HoloLens, people can not only communicate, but also view and discuss 3-D models together.

According to the company, mixed-reality experiences will empower the next generation of collaboration, going beyond today's video conferencing and screen-sharing solutions.

Potential applications include manufacturing, construction, engineering, aerospace, product design, assisted sales, retail space planning, oil and gas, logistics, healthcare and education.

The technology, inspired by Microsoft's use of avatars for collaboration in their HoloLens, use examples provided for NASA, Trimble and Autodesk. Object Theory wanted to bring that same capability to its clients, so its first release is the beginning of next-generation collaboration scenarios, which it anticipates will be a major focus for Microsoft HoloLens and Windows Holographic applications.

The company provides a video walkthrough of its Microsoft Build Developer Conference 2016 presentation, where it offers a behind-the-scenes look at the making of the technology.

Object Theory's mixed-reality collaboration service for Microsoft HoloLens and Windows Holographic is available as a component of a custom software development engagement. For more information, visit the company's website.