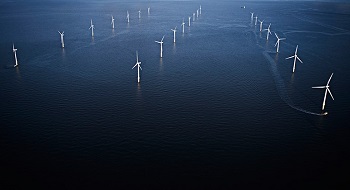 The Carbon Trust, dedicated to accelerating the move to a sustainable, low carbon economy, has completed the world's largest trial of floating LiDAR (light detection and ranging) systems. The four-year project bolsters the case for floating LiDAR use as a source of wind measurement data.
Compared to the state-of-the-art meteorological masts (met mast), floating LiDAR systems offer many benefits including cheaper installation. Savings of up to 90 percent are possible, based on a typical investment of €10 million for a met mast. Planning and deployment lead times are also shorter for floating LiDAR. Prior to these trials, the main barrier to wider deployment of floating LiDAR was a lack of validated data showing that these solutions could offer the levels of accuracy required by offshore wind project financiers at a fraction of the cost and deployment time.
A range of floating LiDAR devices was tested alongside existing offshore met-masts to enable the comparison of wind speed and direction measurements. Over the course of the campaign, five systems were tested at six different sites across Europe:
Babcock at Gwynt y Mor;
FLiDAR at Gwynt y Mor, Narec (now ORE Catapult Blyth), and Neart na Gaoithe;
EOLOS FLS200 at IJmuiden Met Mast;
Fugro Oceanor Seawatch Floating LiDAR at East Anglia ONE; and
Fraunhofer IWES Wind LiDAR Buoy at FINO1 Met Mast.
Many of the devices tested are now being deployed by offshore wind farm developers in commercial campaigns, reducing the need for traditional offshore met-masts which will lower pre-development and development costs significantly.