On October 20, the first offshore floating wind farm began delivering electric power to the Scottish grid. The 300 MW station is situated 15.5 miles (25 km) from Peterhead in Aberdeenshire, Scotland, and will produce enough electricity to power 20,000 homes.
The project, called Hywind Scotland, is composed of five giant 6 MW turbines that are not anchored in the bottom of the seafloor, like some existing ones. They are held in place by three enormous suction anchors that normally are used to maintain the position of offshore oil drilling rigs.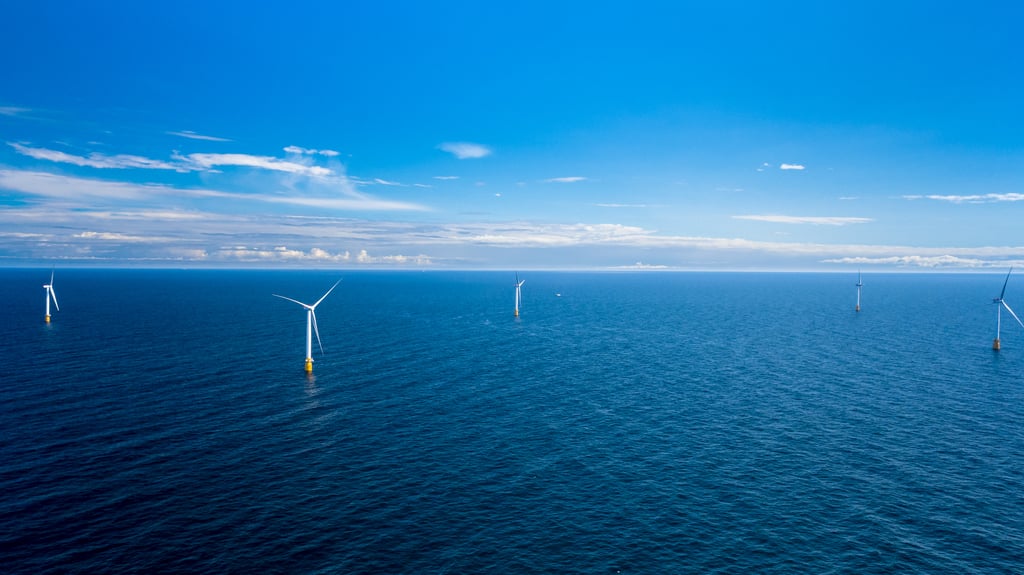 Hywind Scotland. Source: Statoil
Hywind Scotland was built by the Norwegian Statoil corporation specialized in building offshore oil drilling rigs, and they used the same techniques to build the wind farm. The $260 million project consists on five turbines on top of towers that extend 176 m above the surface of the sea and 78 m below.
Floating wind farms hold a big promise for future generations of non-fossil energy. They operate more efficiently than wind farms on land. A study by the National Academy of Sciences has shown that floating wind turbines can be packed closer without losing efficiency. When wind farms on land or near the coast are densely arranged, a fluid dynamic disturbance kicks in causing less wind to flow around them. A study by Stanford University researchers have shown that this phenomenon does not happen offshore. This means more turbines can be installed in an equivalent area.
This technology can solve the energy needs of the whole world. According to a recent IEEE Spectrum analysis, the entire world's current energy demand could be covered with only three million square kilometers of floating wind turbines out at sea, a mere fraction of the total area of the oceans which are 510 million square kilometers.
A YouTube video about the fabrication of Hywind Scotland is shown here.