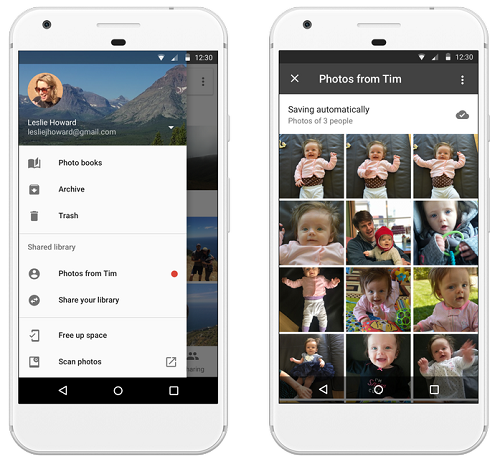 Google Photos now reminds users to share photos and where to share them. Source: Google At the 2017 Google I/O conference this week, Google has unveiled three new ways to share photos with friends and family.
Google says 500 million people use Google Photos every month, backing up more than 1.2 billion photos and videos per day. Using machine learning, Google Photos now reminds users to share, automatically selects the right photos and suggests who users should send them to based on who is in the pictures.
Google has also introduced a shared libraries function that allows users to share photos with a special someone such as a spouse or best friend automatically in a shared account. The technology automatically uploads photos and alerts the other person when they are in the account. Users can also save photos to share on other platforms.
Lastly, Google Photos now allows for the creation of Photo Books even through a phone. This would be for special occasions such as a wedding or vacation or other special event. The function allows for different photos to be uploaded to a printing service and arranged in dozens of pages. Once the photos are selected, the search technology finds the best shots and removes duplicates or poor quality images. Photo books begin at $9.99 for a 20-page softcover book and $19.99 for a hardcover.