Gogo, a company that provides broadband connectivity services while traveling via air, has found that nearly half of Millennial travelers expect their connection to the web to be just as strong as when they're not 10,000 feet in the air.
This finding from Gogo's Global Traveler study The Travelers of Tomorrow shows that connectivity anywhere and everywhere is no longer a "want," it's an expectation. The study uncovers in-flight connectivity trends from "future travelers" between the ages of 18 and 35. Researchers feel this generation's preferences will ultimately shape the future of travel.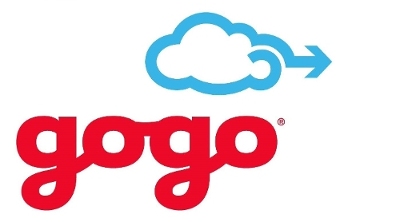 "Passengers simply expect more from inflight connectivity today – no longer is there a distinction between enjoying movies at home, sending emails from a café or binge watching at 35,000 feet," said Alyssa Hayes, Director of Insights at Gogo. "As our research suggests, younger travelers are most comfortable with headphones on, laptop open and smartphone in hand. As the leader in inflight connectivity, we can help airlines keep pace with passenger expectations now and in the future with Gogo 2Ku high speed connectivity."
The study also found that younger people make some travel decisions based on available connectivity. A majority of Millennial travelers have a preferred airline (90 percent), but nearly half say if Wi-Fi wasn't available, they'd choose another airline. Sixty-three percent of travelers surveyed think more flights should offer Wi-Fi, and 56 percent of them use their smartphone on the plane compared to just 27 percent of older travelers.
The research shows that many travelers want to interruptions in streaming content, social media and staying connected for both work and play. Many people travel for business and these services are crucial, but it also seems that those traveling for pleasure also see an intense need to stay online.