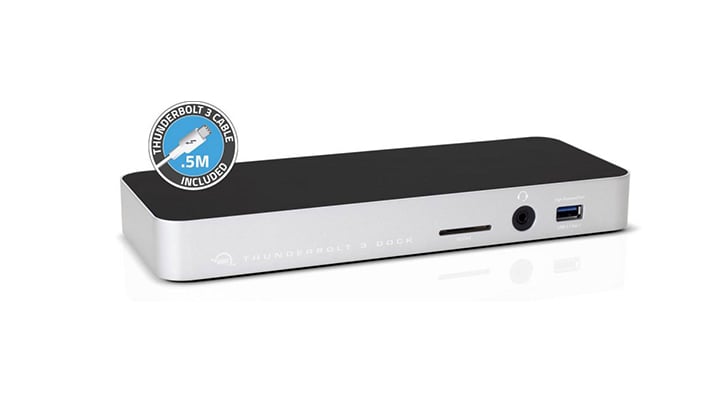 The 13-port Thunderbolt 3 Dock manufactured by Mac/PC technology company OWC has received the 2017 Best in Show award presented by NewBay Media's Video Edge. The dock offers a wide range of connectivity through a single Thunderbolt 3 cable.
Selection of NAB 2017 Best in Show awards is based on innovation, feature set, cost efficiency and performance in serving the industry. In addition to its 13-port connectivity, the dock's flexibility, bandwidth up to 40Gbps and industrial design were factored into award selection.
The dock, which will be shipping this summer, is designed to address the needs of creative and business professionals seeking more connectivity than is afforded by ports on new Thunderbolt 3-equipped Macs or PCs. The dock will allow connection to a variety of existing and future devices, including external hard drives, webcams, audio interfaces, Ultra HD displays, wired networks and more.