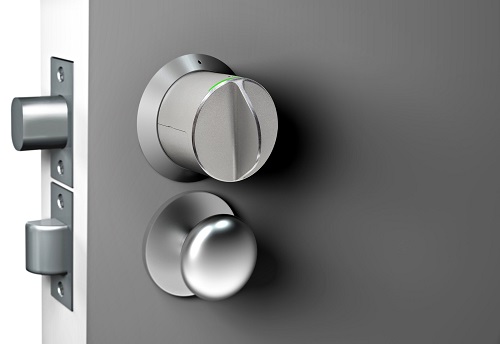 The Danalock V3 smartlock. Source: DanalockDanish smart home maker Danalock has rolled out a new version of its smartlock that uses advanced encryption standard (AES) 256 encryption, Bluetooth wireless connectivity and can be ported to Apple's Homekit, Zigbee and Z-Wave hubs.
The Danalock V3 is aimed for easy installation, set-up and use with high levels of encryption in order to prevent the device from potential future hacks — such as the one that crippled many parts of the internet last fall by compromising numerous Internet of Things (IoT) devices found in homes.
The smartlock lock-code resides in a TMP-IC that cannot be hacked because the code never leaves the chip, Danalock says.
The smartlock has remote access through a smartphone app, which also allows for door entry to anyone from anywhere and gives notification when every access and exit is attempted and by who is doing it. Once in Bluetooth range, the Danalock V3 can be programmed to automatically unlock the door and then locks again when the user is inside the home.
The smartlocks are shipping now and can be ordered direct through the company's website, priced at $149.