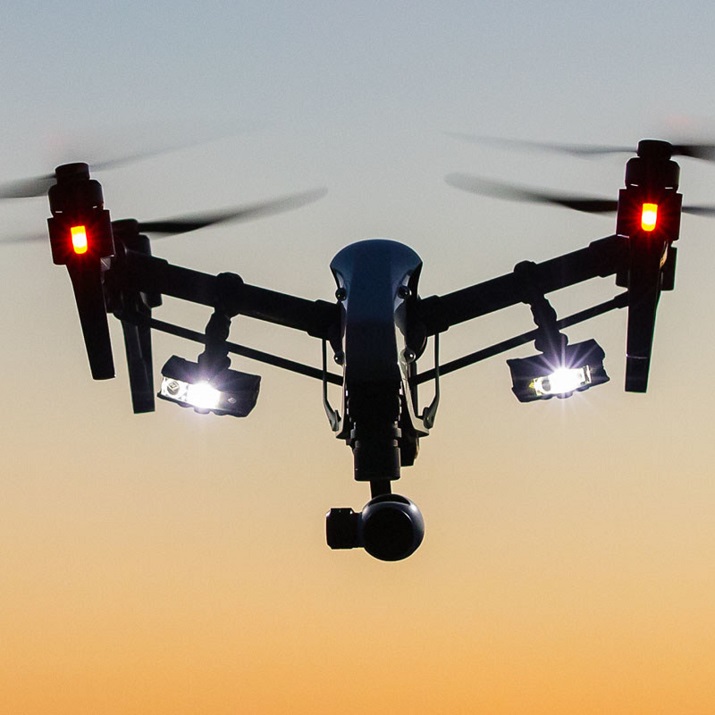 The Rugo LED device mounted to a flying drone. Source: FoxFuryFoxyFury Lighting Solutions, LCC has introduced the Rugo compact light emitting diode (LED) system, a durable light that can be mounted to action cams, digital still cameras, drones and tripods, as well as other photo and video devices.
The Tri-Lens on the device allows users to adjust the light beam, improving image quality where there is low or no light. The light is powered by rechargeable Quick Swap power packs that can extend shoot times.
At 700 max lumens, the LED device is bright enough to light up subjects at 100 feet away, and features three interchangeable lens settings to shift between area, flood and spot lighting.