At APEC, Vishay showed off the efficiency of its synchronous buck regulator technology. The SiC467 is a 6 A, 4.5 V input buck regulator with integrated compensation. It enables a simple, rugged, and flexible design for a wide input voltage range.
The SiC467 is compact, measuring 5 mm x 5 mm and delivering over 72 W output power. At 95% peak efficiency, it has greater than 80% light load efficiency enabled by 100 μA quiescent current. This simple design requires a minimum of external components.
Watch the video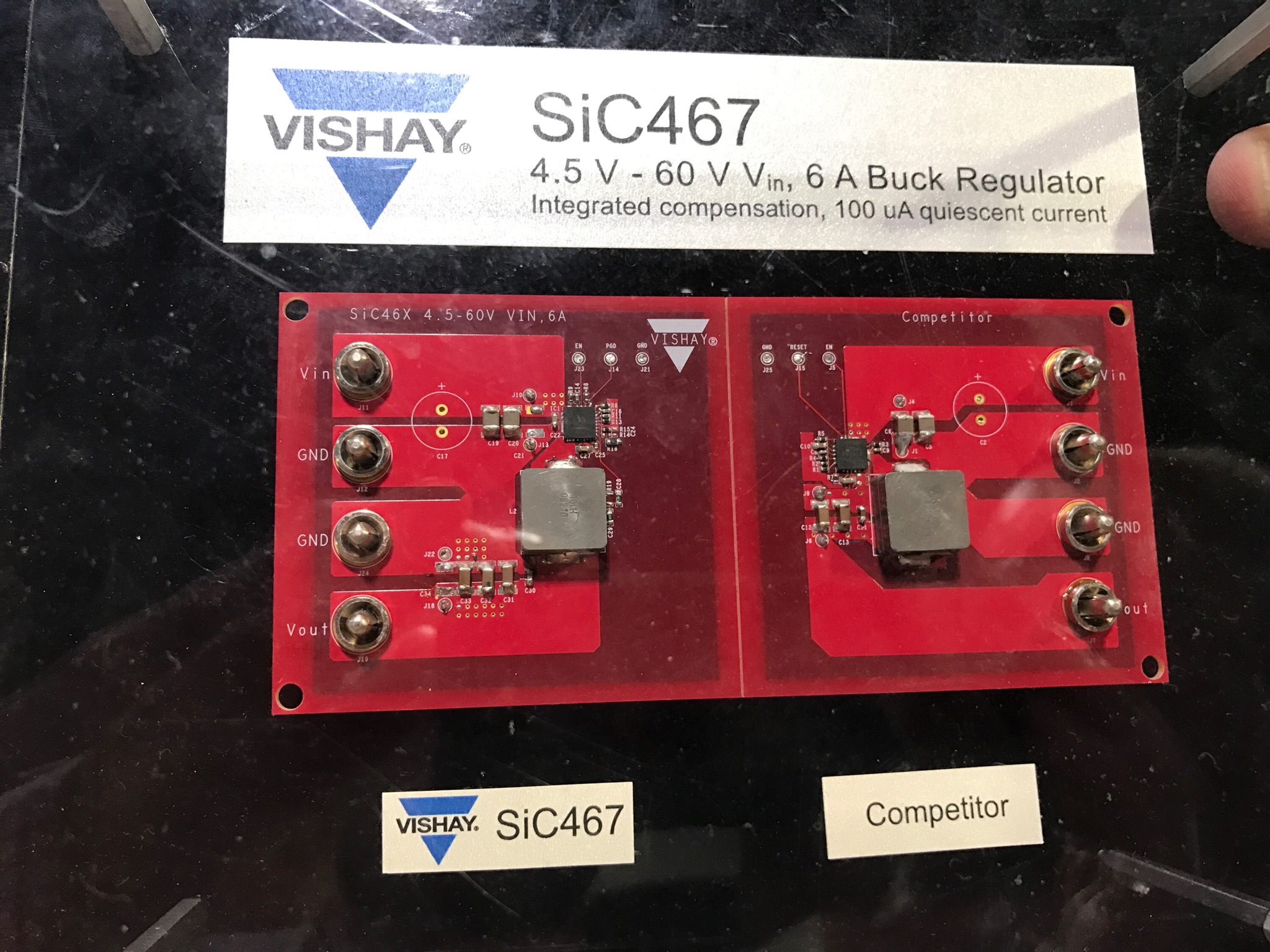 above for a glimpse at its efficiency, captured at APEC.