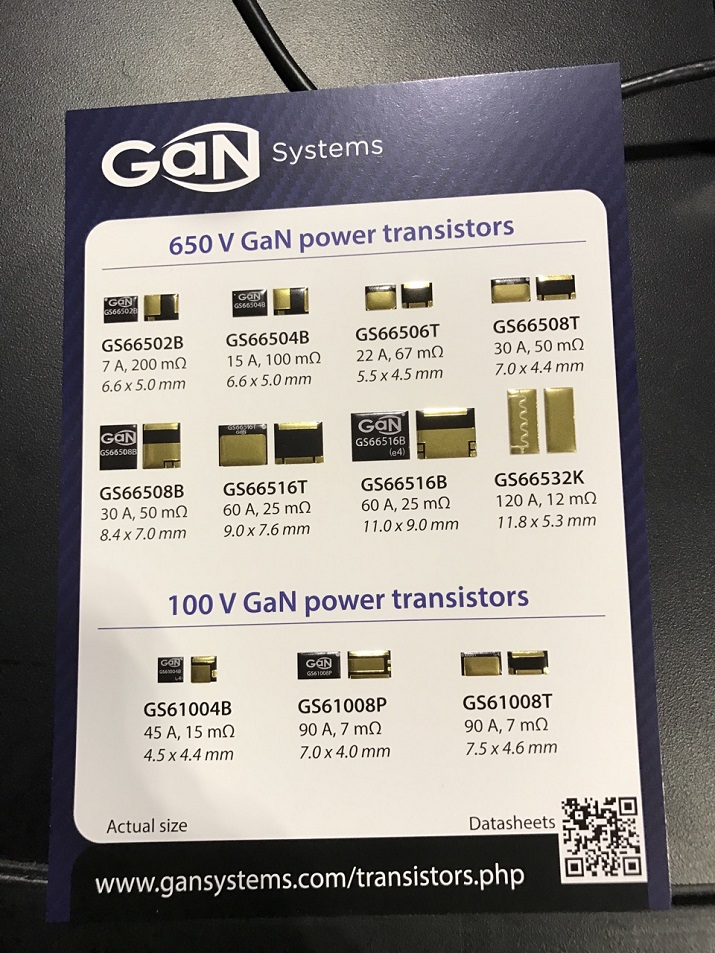 Power transistors used to power wireless drones and other systems.
GaN Systems showed off its recent innovations in wireless power transfer and power module applications at this week's Applied Power Electronics Conference and Exposition (APEC).
GaN Systems demonstrated new systems powered by the company's transistors, including a 150 W transmitter that can wirelessly power an airborne drone in real-time operating at 13.56 MHz. The Imperial College of London ran a test with the drone last year using a single GaN transistor to wireless power a tiny quadrotor.
The company also showed off a 5 to 10 kW half-bridge power block—eight paralleled GaN transistors and a matching driver card, forming a complete building block for high power systems. A 10 kW 3-phase solar inverter over 100 times smaller than silicon-based designs, a 99 percent efficient 3 kW PFC reference design, a 48 V DC-DC demonstrator for automotive and datacenter applications and a 3-phase motor controller were also demonstrated at APEC.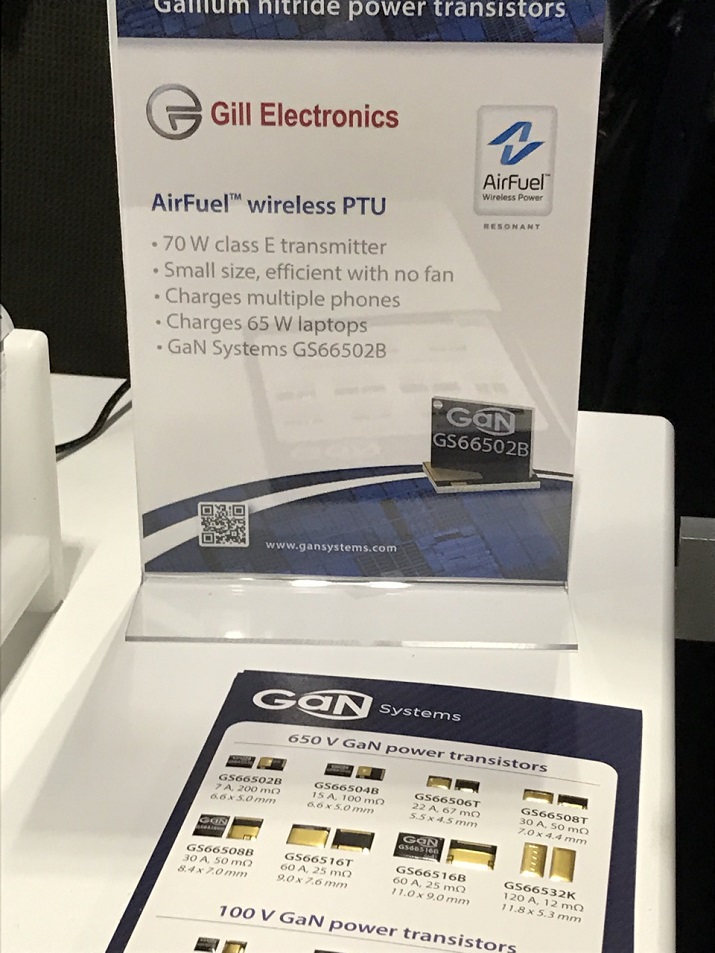 The AirFuel wireless PTU is capable of charging multiple phones, pads and laptops compliant with the wireless transmitting platform.
AirFuel is an organization dedicated to building a global wireless charging ecosystem based on magnetic resonance technology. Resonant technology turns almost any surface into a wireless charging surface capable of powering any resonant-enabled mobile device.
GaN demonstrated its latest AirFuel-compliant wireless transmitting platform integrated into a wireless PTU from Gill Electronics. The device is capable of charging multiple phones, pads and laptops and has the capability to be scaled and adapted for use in toolboxes or factory robots, GaN Systems says.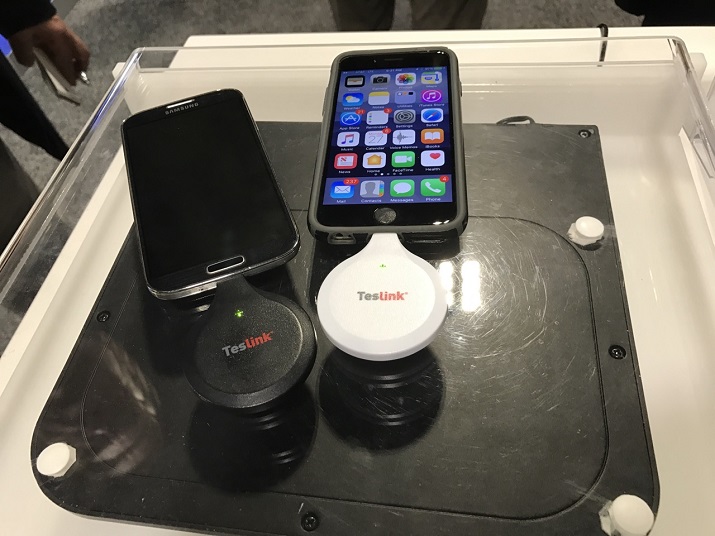 One of the products based on GaN Systems' AirFuel wireless PTU, the Gill Electronics' TesLink wireless phone charger dongle.
Gill Electronics' AirFuel product TesLink wireless charging phone dongle was also on display that allows consumers to plug the dongle into a phone and place it on top of any AirFuel wireless transmitter in any orientation in the charging area to recharge a smartphone. The blue light indicates the dongle is charging the phone on the AirFuel pad.