At APEC 2017, Efficient Power Conversion (EPC) showcased applications using eGaN technology in an effort to prove that it will soon change the way we live.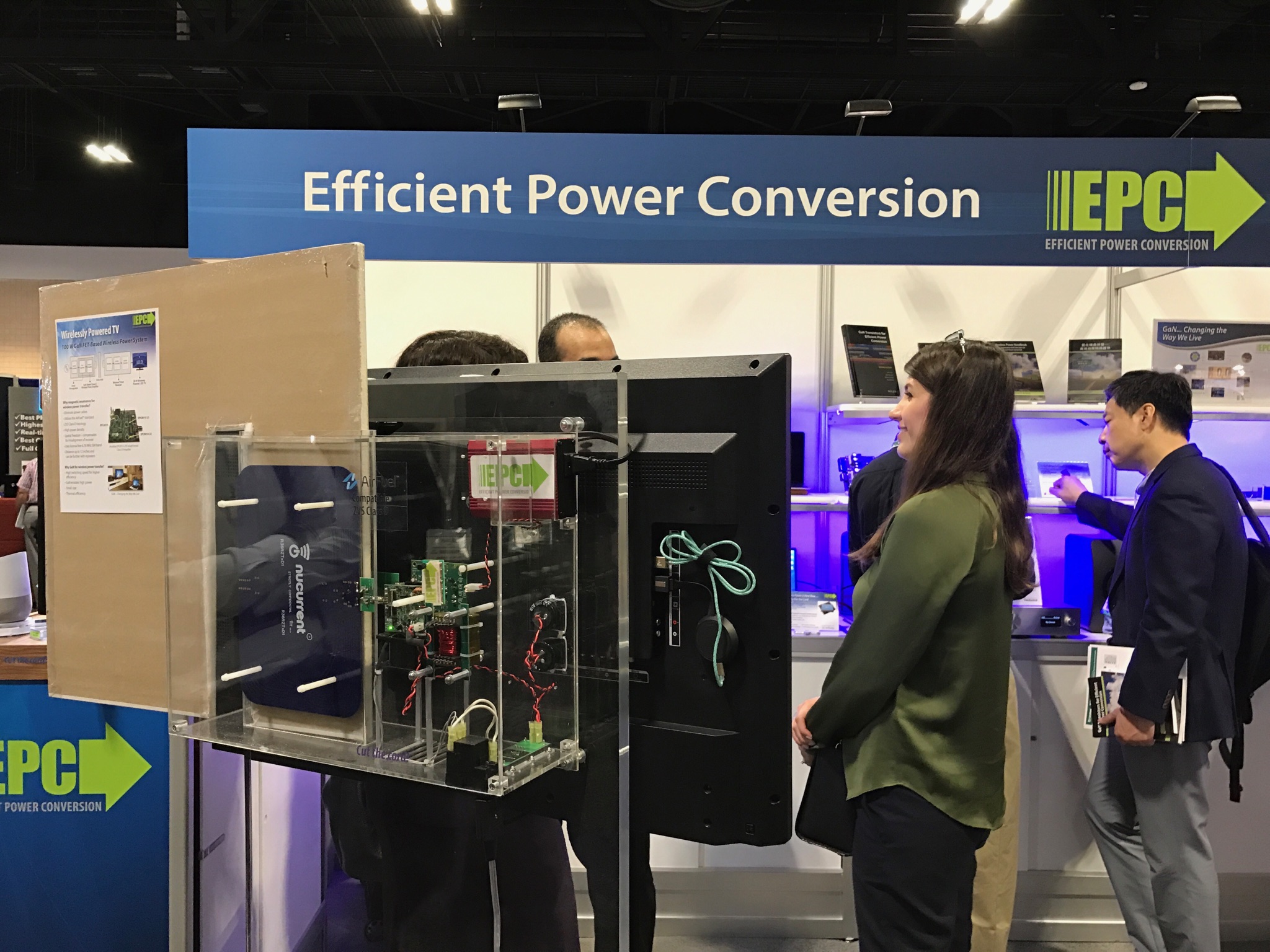 EPC shows off wirelessly powered TV at APEC
In addition, the company featured its latest eGaN® FETs and ICs, as well as customers' end products that are enabled by eGaN technology.
At EPC's booth, demonstrations included a single tabletop implementing a high power resonant wireless charging solution capable of supporting devices like cell phones, notebook computers, monitors, and table lamps.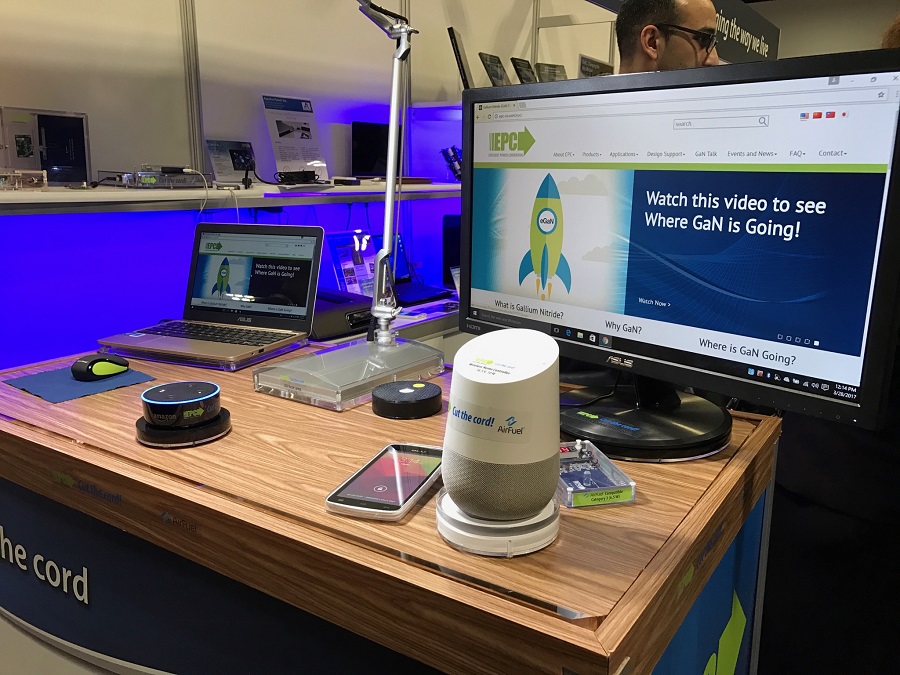 Wirelessly powered desktop.
The company also displayed a brushless DC precision motor drive, a range of 3-D real-time LiDAR imaging sensors used in autonomous vehicles, a high intensity LED truck headlight, and a showdown between the best-in-class silicon MOSFETs and the latest high performance 100/200 V eGaN FETs. These latest eGaN FETs cut the size of its devices in half while tripling performance, according to EPC. According to EPC, "this virtuous cycle of smaller size, lower costs and higher performance is expanding the gap in both performance and cost between eGaN FETs and ICs and the aging power MOSFET."
Highlight: EPC's Wirelessly Powered TV
The company showed off its 1000 W GaN FET-Based Wireless Power System, highlighting the benefits of using magnetic resonance and GaN for wireless power transfer.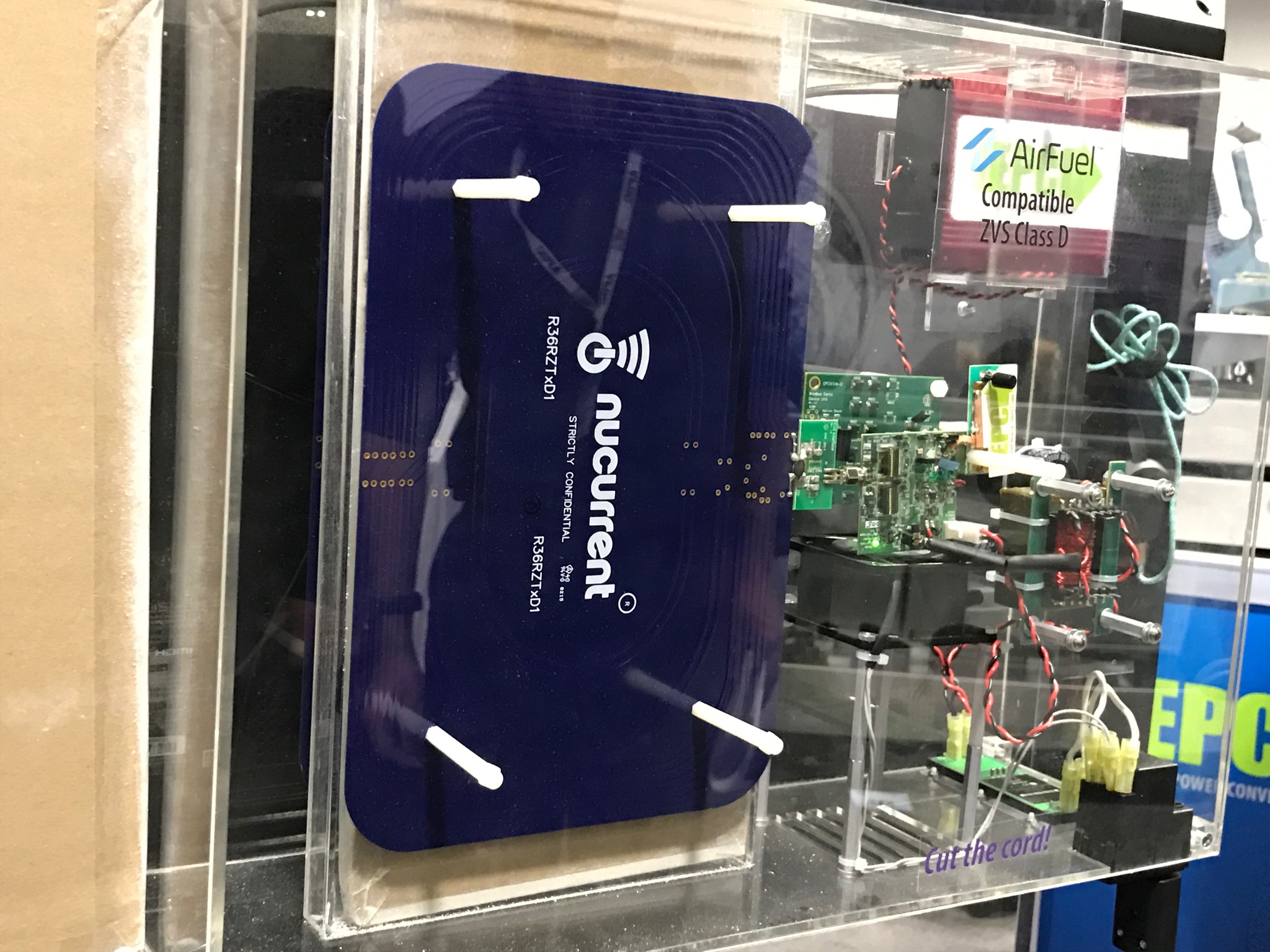 A closer look at EPC wirelessly powered TV.
Why magnetic resonance? Some benefits include eliminating power cables, utilizing the AirFuel standard, high power density, spatial freedom, and distance up to 12 inches.
Why GaN? Benefits include high switching speed for higher efficiency, higher power, smaller size, and thermal efficiency.