Engineering design boosts truck fuel efficiency. Concerns are growing over potential mineral supply shortages. And Cummins increases its water savings goal to mitigate business risk. Rich Northrup has your weekly news brief.
Designing a Fuel Efficient Truck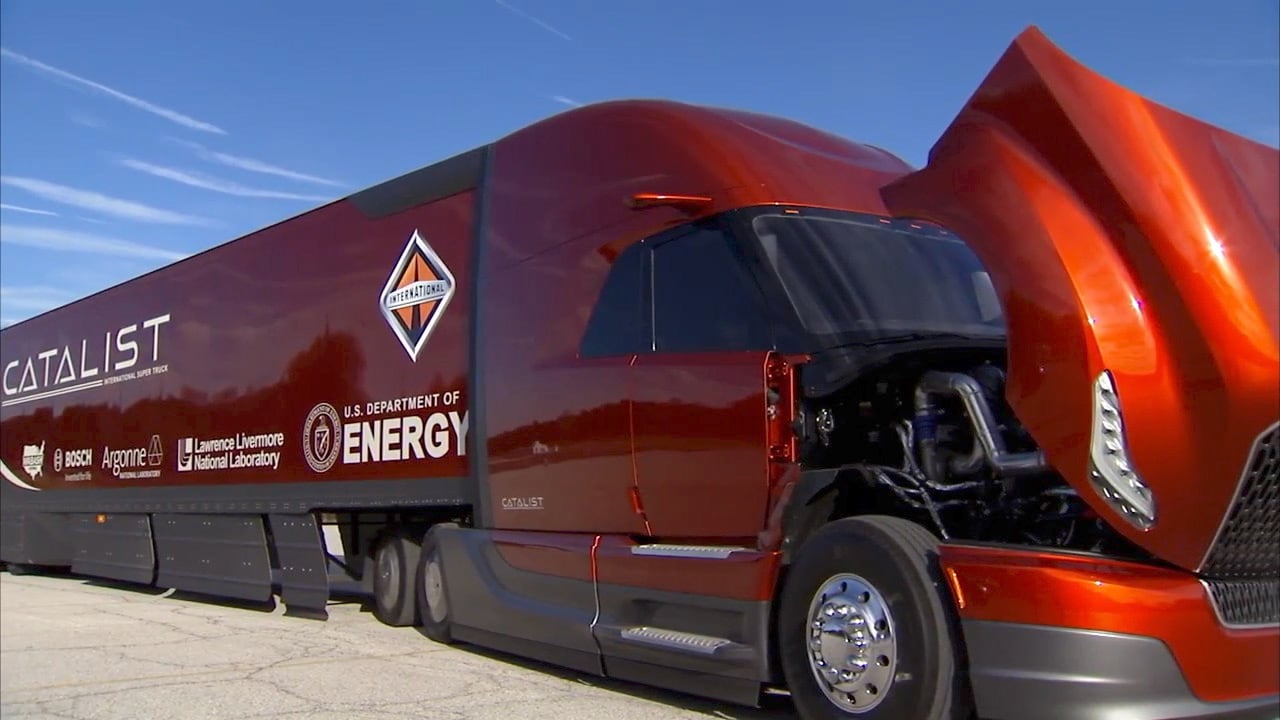 Researchers at the Energy Department's Lawrence Livermore National Laboratory helped to design a tractor trailer with aerodynamic enhancements that led to a 124% improvement in fuel efficiency compared to heavy vehicles now in service. Aerodynamic design accounts for 74% of this improvement, with the rest attributed to engine efficiency, tire rolling resistance, light weighting, and other advancements. The new Navistar vehicle achieved 13 mpg on a track test, compared to about 5.8 mpg for a typical truck on the road. Most of an engine's usable energy in heavy trucks goes into overcoming drag and rolling resistance at highway speeds. To combat this problem, the team used computer modeling to demonstrate new aerodynamic body shapes to significantly reduce drag, which is caused from pressure differences around the vehicle.
Concerns Raised Over Mineral Supplies
An international team of researchers, led by the University of Delaware, says global resource governance and sharing of geoscience data is needed to address challenges facing future mineral supply. Of concern are a range of technology minerals, which are an essential ingredient in everything from laptops and cell phones to hybrid or electric cars to solar panels and copper wiring for homes. The research team says that no international mechanism exists to govern how mineral supply should be coordinated. The researchers reviewed data and demand forecasts on the sustainability of global mineral supplies in coming decades. The study showed that mining exploration is not keeping up with future demand for minerals. It also showed that recycling alone would not be able to meet the demand.
Cummins Aims to Sip Water, Not Guzzle It
Cummins says it increased its facility water goal to a 50% intensity reduction by 2020 from a baseline of 2010. That's a reduction of around 763 million gallons of water. As of the third quarter of 2016, the company says its water efficiency efforts had resulted in a 42% intensity reduction. The company says it has installed low-flow fixtures and efficient equipment, bioswales and regenerative dynos, low water use landscaping, stopped water leaks, and otherwise worked toward efficient processes in its facilities. The company says its water strategy addresses both direct water use and community engagement. Cummins says its effort is intended to mitigate business risk, to be a good global citizen, and to reduce costs and compliance risk.
Engineering360 looks at a $1 billion planned improvement to Reagan National Airport in Washington, DC. And Electronics360 explains how Daimler is testing daylighting inside truck cabs. These features, plus data sheets, newsletters and more are available at the Engineering360 and Electronics360 web sites. For the Engineering360 news brief, I'm Rich Northrup.