Intel Corp. is expanding its autonomous driving platform in a big way after agreeing to to acquire computer vision, machine learning and self-driving vendor Mobileye for $15.3 billion in cash.
Intel has been ramping up its self-driving capabilities over the past year, acquiring computer vision startup Itseez, in order to help devices connect to automated vehicle systems. In January, Intel took a 15% stake in Dutch digital maps and location-based services (LBS) provider HERE to collaborate on a scalable proof-of-concept architecture to support real-time updates of high-definition maps for partial and full autonomous driving.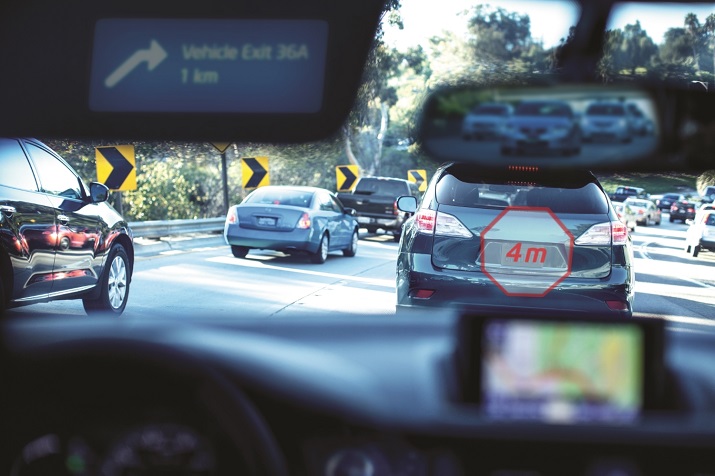 With the acquisition, Intel will gain a leadership position in the front-view camera processor market where Mobileye has an 80% market share. Source: Intel For its part, Mobileye has been equally busy developing its own artificial neural network (ANN) for self-driving vehicles and forming partnerships with leading automotive OEMs, including a joint venture for advanced driver assistance systems (ADAS) and self-driving with Volvo, in addition to forging partnerships with BMW, electric car startup Lucid and others.
The combined company will help position Intel as a leader for fully autonomous vehicles, the company says, and will open up a market opportunity that will generate revenues of up to $70 million by 2030. Mobileye will join Intel's Automated driving Group, led by Amnon Shashua, Mobileye's co-founder, chairman and CTO.
IHS Markit says the automotive semiconductor market is going through a number of major shakeups with Qualcomm acquiring NXP, and now Intel's acquisition of Mobileye. These events will have a lasting impact on the automotive market as a whole and will position Intel in a prevailing position in the autonomous car market, IHS Markit says.
"Through the acquisition, Intel will solidify its position in the autonomous driving supply chain through Mobileye, which is the leader for front-view camera processors with around 80% market share," says Luca De Ambroggi, principal analyst for automotive electronics at IHS Markit. "Combined with other past acquisitions including Yogitech, Itseez, Movidius, Nervana and Altera and Arynga, Intel can address the key challenges required for automated driving including performance (Cyclone, Atom, EyeQx), functional safety (Yogitech), artificial intelligence (Movidus, Nervana) and over the air updates (Arynga)."
The acquisition also allows Intel to leverage its current relationships with automotive OEMs and establish Tier-1 suppliers, while giving the company control over key automated driving building blocks, including object recognition, sensor fusion, localization and connectivity, path planning and telematics.