At Mobile World Congress, Bosch Sensortec has introduced an optical microelectromechanical systems (MEMS)-based scanner used for interactive laser projection applications.
The device enables focus-free laser projection and turns any surface into a virtual user interface enabling technology to interact with people. Bosch says this is an important feature for the Internet of Things (IoT) for devices such as home appliances, tablets and social robots. The BML050 MEMS device can also be used for embedded projectors and augmented reality applications such as games, infotainment and in-care head-up displays.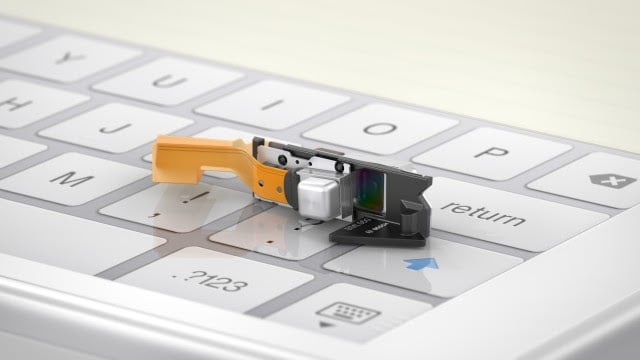 The optical MEMS scanner can enable a focus-free projection laser to any Internet of Things (IoT) device. Source: Bosch The BML050 includes two tiny hermetically-encapsulated MEMS mirrors to project an RGB color laser onto any surface to create a projected image. The MEMS device is compact and power efficient while providing improved projection quality with advanced speckle reduction and precise control of the MEMS scanning mirrors and laser diodes.
The MEMS device also includes a video processor, control circuits, laser drivers and power management ICs. Bosch also provides a reference design board in order to give developers a jump start on designs using the optical MEMS scanner. The BML050 is expected to be available in the second half of 2017.
IHS Markit forecasts revenues for MEMS scanning mirrors will increase at a compound annual growth rate of 18 percent from 2017 through 2020.