With all the talk of autonomous vehicles being driven on roads throughout the world, the largest and most technological city in the United Arab Emirates is looking to the skies for the future of travel.
The Roads and Transportation Agency of Dubai is testing a single-passenger autonomous drone as a taxi service as part of a long-term plan to reduce traffic congestion.
The city is looking to roll out a complete taxi service using these unmanned aerial vehicles (UAVs) by July in order to help Dubai get closer to its goal of 25% transportation to be self-driving by 2030. This will additionally be used as a way to reduce traffic congestion in and around the city.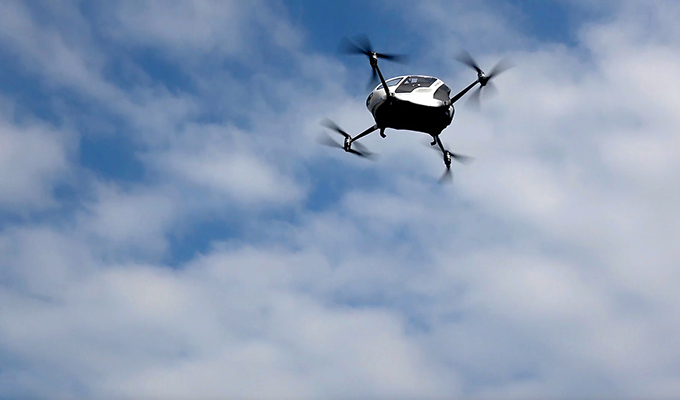 The EHang 184 passenger drone is being tested in Dubai as a possible taxi service in the city for deployment in July. Source: EHang The passenger drone is being manufactured by Chinese aerospace company EHang which will be a quadcopter with two propellers attached to each of the four legs of the device. Passengers choose a preset destination on a touchscreen inside the drone and it travels to the location automatically. It travels up to 60 miles per hour at an altitude of 1,000 feet with most trips throughout Dubai lasting about 30 minutes.
The drone can carry just one passenger weighting up to 220 pounds with one suitcase and has a range of about 31 miles. The drone is monitored and routed to different locations throughout Dubai by officials at a control center.