The world's first passenger drone taxi could be in the air as early as this summer.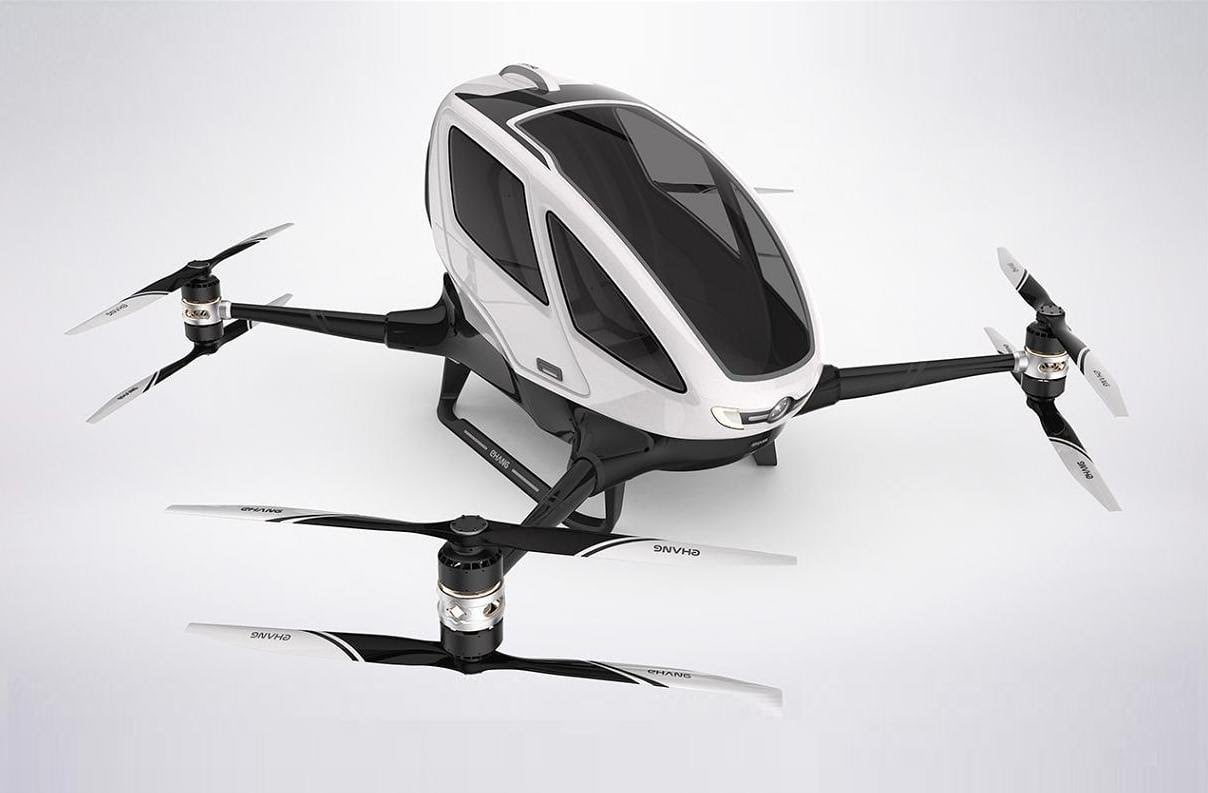 EHang 184 passenger drone. Credit: EHang According to Dubai's transport authority, it has alread tested a Chinese prototype of a self-driving hover-taxi, with the aim of introducing the autonomous aerial vehicle in the emirate by July.
The EHang 184, unveiled at this week's World Government Summit in Dubai, can travel on a programmed course at 60 mph, or 100 kilometers an hour, at an altitude of 1,000 feet, or 300 meters. It can carry one passenger with a maximum weight of 220 pounds.
The hovercraft, or quadcopter, is powered by eight propellers and is equipped with highly accurate sensors that can resist extreme temperatures -- which Dubai is known for.
Produced by Chinese drone manufacturer EHang, the 184 can recharge in two hours and make trips of up to 30 minutes. A passenger simply needs to select a destination for the autonomous taxi to take off, fly the route and touch down in the chosen spot monitored by a ground control center, according to the Dubai Roads and Transport Authority (RTA).
"The autonomous aerial vehicle exhibited at the World Government Summit is not just a model," said RTA director Mattar al-Tayer. "We have already experimented the vehicle in a flight in Dubai sky."
The viability and practicality of airborne, autonomous vehicles already is under serious consideration by Amazon, Uber, Airbus and others. Dubai sees these aircraft as a way to ease the city's traffic congestion and transportation woes. And it's wasting no time in trying to put them to work.
The RTA is "making every effort to start the operation of the autonomous aerial vehicle in July 2017," Tayer said.