Boeing's Starliner spacecraft promises to be the next-generation of space travel that will taxi up to seven people (or a combination of people and cargo) to and from low-Earth orbit. The spacecraft will be used with the International Space Station (ISS) in order to cycle astronauts to the station as well as deliver goods.
According to a report from Reuters, the Starliner will be made with 600 3-D printed parts from Oxford Performance Materials. The goal is to use printed plastics that can perform flawlessly even under the extreme stress of rocket launch and sub-zero temperatures of space.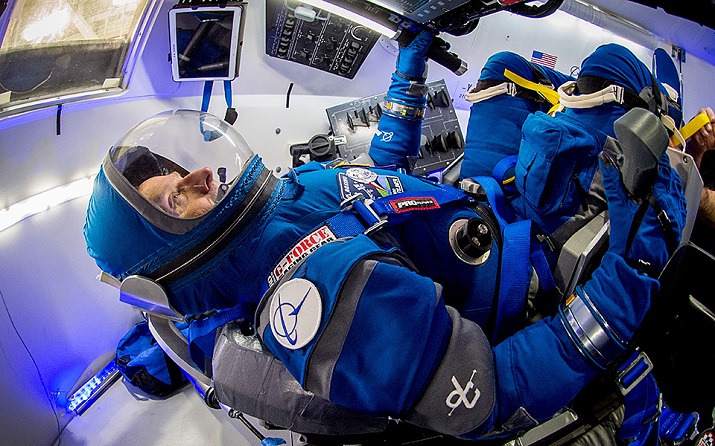 The 3-D printed parts will allow for a cheaper and lighter spacecraft that is reusable up to 10 times in a six-month period. Source: Boeing It also further shows that additive manufacturing is moving from being used for just prototypes in aerospace to actual commercialization spacecraft, aircraft and critical equipment projects.
Boeing says the 3-D printed parts from Oxford will help in lowering the costs of the Starliner flagship spacecraft and save weight on each seven-seat capsule, compared to traditional metal and plastic manufacturing.
Boeing is reportedly building three space taxis in conjunction with NASA, which will be a weldless structure that will be reusable up to 10 times with a six-month turnaround time. Boeing says the spacecraft will include wireless internet and tablet technology for crew interfaces.
NASA has ordered six Boeing crew rotation missions to the ISS aboard the Starliner, which will be Boeing's first commercial human spaceflight missions.