Light emitting diodes (LEDs) have become ubiquitous in our daily lives being found in anything from street lighting and stores, to residential lamps, televisions and computer screens. But what if there was a way to make these long-lasting devices last even longer and at a lower cost?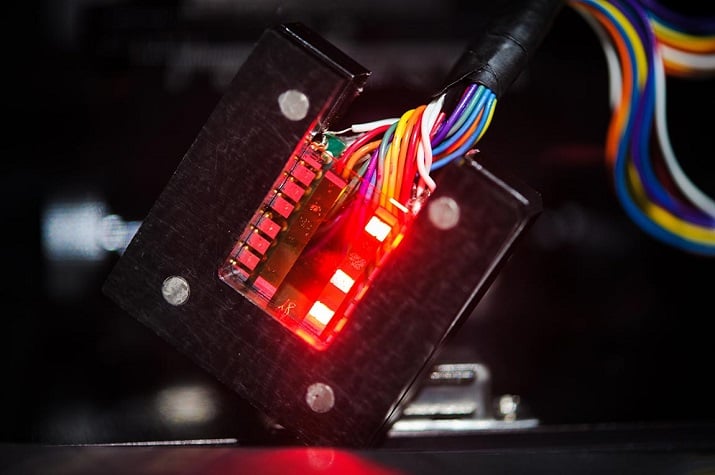 Refined manufacturing of light sources made with perovskites could potentially provide LEDs that are more efficient and lower cost than those currently available. Source: Princeton University Engineers at Princeton University have developed a technique that uses nanoscale perovskite particles that self-assemble to produce more efficient, stable and durable perovskite-based LEDs. The crystalline perovskite particles could usher in a new range of applications for commercial use in lighting, lasers, televisions and computer monitors.
The university came up with the idea after seeing the performance of perovskites in solar cells and realizing these substances may have potential for lighting. However, previous methods were unable to create uniform and bright nanoparticle perovskite films. Princeton's method allows these nanoparticles to self-assemble creating ultra-fine grained films making it a more viable alternative to existing LED technologies.
Researchers believe that if perovskite-based LEDs can become commercially available, it could potentially lower the cost of gallium nitride (GaN) and other materials being used in LED manufacturing. Lower-cost LEDs would then accelerate the acceptance of bulbs, reducing energy use and the strain on the environment.
Perovskite minerals come in distinct cuboid and diamond shapes. They are also superconductive or semiconductive depending on their structure, which makes them promising for use in electrical devices. Recently, it was believed perovskite materials could be a cheaper alternative in solar cells. In LEDs, the hybrid organic-inorganic perovskite layers are fabricated by dissolving perovskite precursors in a solution containing a metal halide and an organic ammonium halide.
How It Works
While this method may prove to be a lower-cost alternative to current materials, the crystals forming the molecular structure of the films created were too large, which made them inefficient and unstable. Princeton researchers added a long-chain ammonium halide to the perovskite solution during production that constrained the formation of crystals in the film. The resulting crystallites were much smaller than those generated with previous methods resulting in the films being far thinner and smoother.
This thin, smooth film led to better external quantum efficiency as the LEDs emitted more photos per number of electrons entering the device. This breakthrough is an important step toward potentially bringing this technology to commercialization.