Mayfield Robotics, a Bosch start-up company based in Silicon Valley, is debuting its intelligent home robot, known as Kuri, at the 2017 CES this week. Purportedly the robot can recognize people and facial expressions.
Kuri allows you to do things in the home that you may not currently be able to do—such as spy on your pets when you are away—by using Kuri's 1080p built-in HD camera with livestreaming capabilities. Obviously this has benefits in terms of home security as well. Mayfield Robotics also built some interesting features into the Kuri, such as capacitive touch sensors that let it respond to human touch. For example, a tap on Kuri's head will make it look up.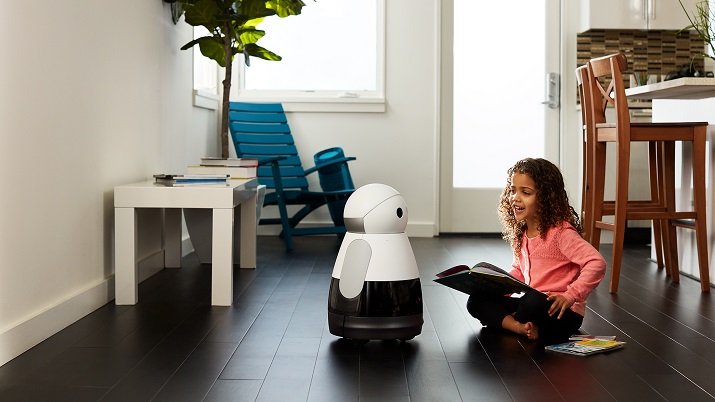 The Kuri robot responds to human touch, allows you to monitor your home and pets while you are away, and learns to move around the objects in your house. Source: Mayfield Robotics Like other home assistants, Kuri can do things such as remind homeowners to calendar events or note important tasks that need to be done during the day inside the home, such as checking blood sugar for diabetics.
Kuri comes equipped with a four-microphone array, dual speakers, Wi-Fi and Bluetooth connectivity. The robot can play music, read bedtime stories to children, or play podcasts as it follows you from room to room. With its built-in sensors for mapping and detecting edges, it learns where furniture is located in the home and can avoid objects on the floor that get in its way.
At 20-inches tall and weighing about 14 pounds, Kuri is programmable and can connect to the If This Then That (IFTTT) network of smart home applications. When it needs to recharge, Kuri automatically returns to the charging dock station. It can also be controlled through an application compatible with iOS and Android operating systems.
Mayfield Robotics is taking orders for the robot right now and plans to ship Kuri for the 2017 holiday season. It is priced at $699.