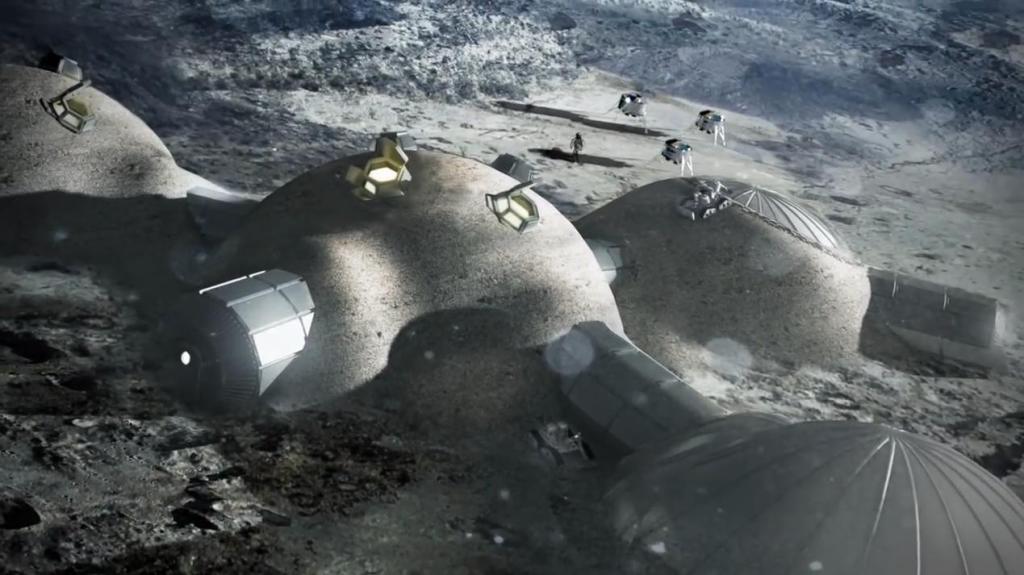 This illustration captures the possibility of future moon colonies beneath the surface. / Credit: ESA The National Aeronautics and Space Administration (NASA) and the European Space Agency (ESA) rely on robots for a number of research projects. The largest independent research organization in Scandinavia, SINTEF, is looking to add a snake-like robot to space exploration efforts. Headquartered in Trondheim, Norway, the organization is completing a preliminary study, commissioned by the ESA, to determine if robots designed like snakes could help with repairs and maintenance on board the International Space Station (ISS), as well as help research teams study comets and explore the possibilities of establishing a permanent base within the lava tunnels of the moon.

Possibilities for Creating a Moon Village
These tubes on the moon, where molten rock once flowed, would protect scientists, researchers, visitors and settlers from meteorites and exposure to harmful cosmic radiation. The robot snakes could help determine if it will be possible to facilitate access and mobility in the tunnels, in spite of the weaker gravity forces and potential vertical drops from the surface. Snake robots could be designed to navigate these tunnels and collects photos, video footage and other important information about the tunnels' design.

Similarly the snake robots could assist ESA researchers in studying the surface of comets.

Snake Robots to Assist in ISS Research and Maintenance

Before this project, however, snake robots would first be rolled out to assist astronauts in the inspection and maintenance of the systems and equipment on the ISS. A snake robot could slink behind experiments that are stacked in sections, look for signs of corrosions, and perhaps even perform small maintenance tasks.

To do so, however, the robot would first have to be able to traverse a zero-G environment. "We believe that we can design a robot that can hold on, roll itself up and then extend its body in order to reach new contact points," says Aksel Transeth at SINTEF. "Moreover, we believe that it can creep in among equipment components on the ISS and use equipment surfaces to gain traction in order to keep moving forward—in much the same way real snakes do in the wild."

Exploring the Technical Requirements of a Snake Robot

First, SINTEF will need to discover what type of sensors the robot will need in order to gain an adequate understanding of its surroundings to navigate successfully, what new technology may need to be developed to meet those needs, and what technologies available today can be used.

The researchers at SINTEF hope to gain important insight to advance the project from a drone called Astrobee, which will soon assist astronauts in ISS inspections using technology similar to what future snake robots may require.