Ultrasound is used for non-invasive diagnostic procedures and medical surgeries from pregnancy, to killing tumors, to loosening blood clots and more.
Now scientists at Nanyang Technological University, Singapore (NTU Singapore), have created a new ultrasound device that has sharper, clearer images by using 3-D printing. The new device will allow doctors and surgeons to have a better look at the procedure they need to perform, giving them a greater range of control and precision.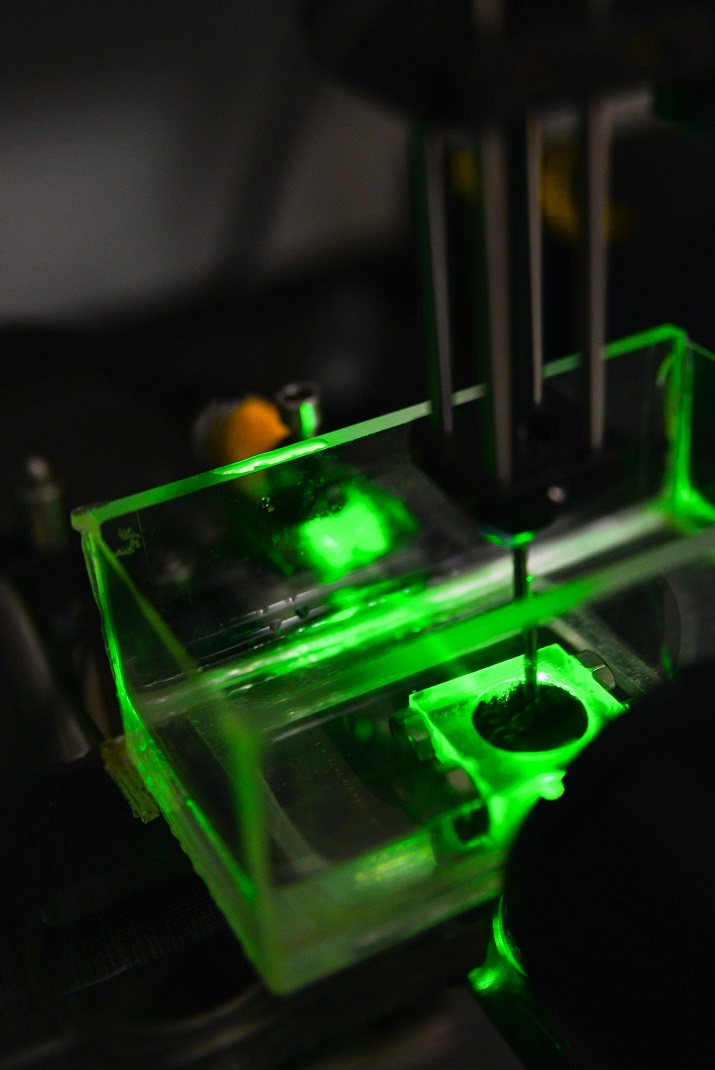 The use of 3-D printing allows for better lens creation, resulting in clearer, sharper images in ultrasound devices. Source: NTU Singapore In current ultrasound devices, the lenses are limited to cylindrical or spherical shapes that restrict the clarity of the imaging. Using 3-D printing, complex lens shapes were made to produce lenses with sharper images. The process involves the lenses allowing ultrasound waves to be focused at multiple sites or to shape the focus specifically to a target, something current devices are not able to accomplish, NTU says.
"In most medical surgeries, precision and non-invasive diagnosis methods are crucial," says NTU Singapore associate professor Claus-Dieter Ohl. "This novel device not only determines the focus of the wave but also its shape, granting greater accuracy and control to medical practitioners."
Ultrasound waves are produced by firing sound waves at a glass surface or lens to create high-frequency vibrations, and the resulting heat causes the lens to expand rapidly. Using 3-D printing, the new ultrasound device overcomes the limitations of glass—which results in better imaging—and is cheaper and easier to produce, NTU scientists say.
Ohl says, "3-D printing reinvents the manufacturing process, enabling the creation of unique and complex devices. In turn, the way medical devices are created needs to be rethought. This is an exciting discovery for the scientific community, as it opens new doors for research and medical surgery."
The NTU team is in talks with healthcare providers and industry companies about ways to turn its research into developing prototypes for medical and research applications.