If you are concerned about androids posing as human beings and taking over the world at some point in the future, a new study by University of California, Berkeley, researchers may set your mind at ease. The study's findings, published in the journal Nature Communications, indicate that humans can distinguish between what is alive and what is simulated in just 250 milliseconds.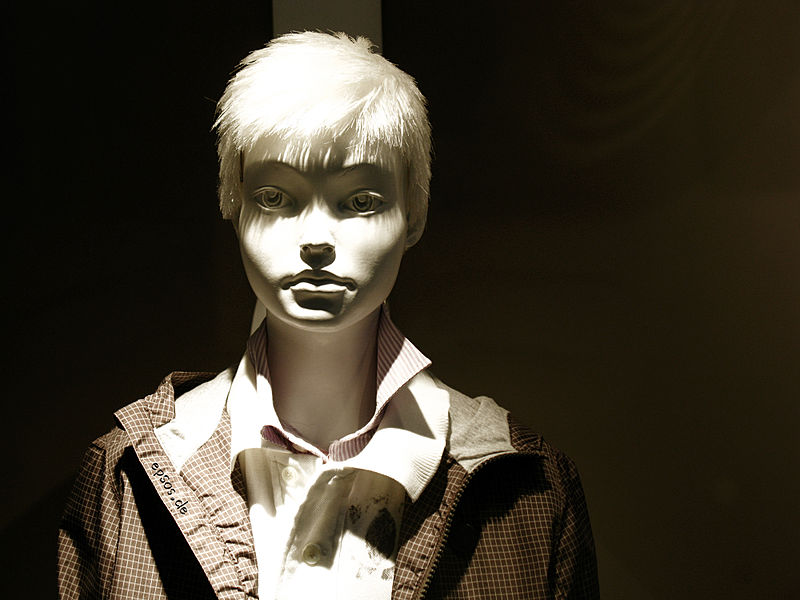 It took less than a second for you to decide she is not real. /Image credit: epSos.de This visual mechanism, "ensemble lifelikeness perception," helps us determine how we perceive groups of objects and people in real and virtual or artificial worlds—an increasingly important skill as technology advances aim to blur that line with augmented reality, virtual reality and artificial intelligence.

The mechanism also guides us to determine the overall level of activity in a scene—in essence, to find "the action" in any given location, says the study's lead author Allison Yamanashi Leib, a postdoctoral student in psychology at UC Berkeley.

The study turns conventional wisdom on its head, as vision scientists had previously assumed humans had to factor in multiple details and take time to determine if a person or object is animated. But, in fact, the study shows we make these decisions accurately without any conscious deliberation.

In the study, researchers conducted 12 experiments on 68 healthy adults with normal vision. The study participants viewed groups of images and rated them on a scale of one to 10 based on their average lifelikeness. Participants assessed the images accurately in a mere 250 milliseconds. Additionally, in a related memory experiment, researchers discovered that while participants often forgot the fine details of a set of images, they remembered which ensembles of images were lifelike.

Ensemble lifelikeness perception may not only help protect us from an android overtaking us in the future—it is also a powerful coping mechanism right now to help us sort out the world, assess threats and determine how to react to our environment.