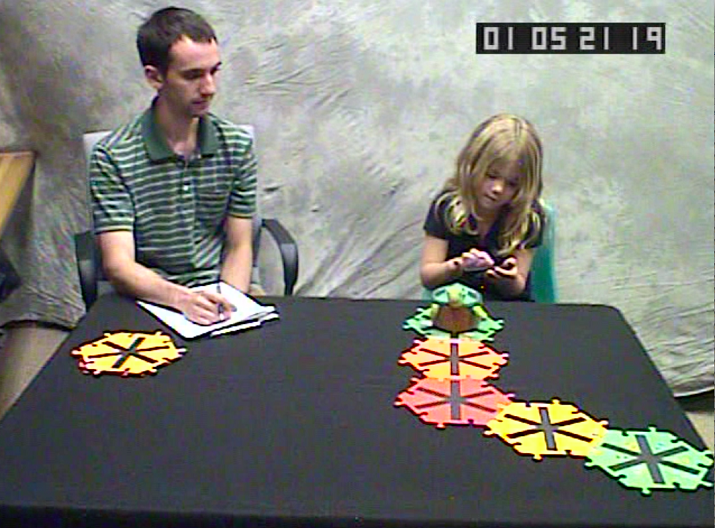 A girl follows instructions on a smartphone to program a robot turtle. Source: University of WashingtonGirls as early as 6 express greater interest in technology and more positive attitudes about their own skills and abilities in science when exposed to computer-programming activities, according to a new study from the University of Washington's Institute for Learning and Brain Sciences (I-LABS).
Research has shown that girls start believing they aren't good at math, science or computers at an early age. However, those opinions and interest increase when they are exposed to robotics and computer programming early at home or in school.
The results indicate the need and opportunity for teaching computer science in early elementary school. By introducing concepts early, young girls are boosted in confidence in a field in which women today are underrepresented, says Allison Master, a research scientist at I-LABS.
"As a society, we have these built-in beliefs that are pushing boys toward certain activities more than girls. So our thought was, if you give equal experiences to boys and girls, what happens?" Master said. "We found that if you give them access to same opportunities, then girls and boys have the same response — equal interest and confidence."
The study involved 96 children, all 6 years of age, evenly divided among boys and girls. They were divided into three groups: One where they programmed a robot and answered questions; the second group played a storytelling card game and answered the same questions; and the third group only answered the questions.
The robot group involved the children choosing an animal-like robot and following step-by-step instructions on a smartphone to move it forward, backward, and right or left. The children then chose the instructions themselves and after completing the activity both girls and boys showed equal interest in technology and confidence in their own abilities.
Meanwhile, the children only playing a card game or answering questions reduced the gender gap in technology interest by 42 percent and the self-efficacy gap by 80 percent. Meaning, those that programmed the robot were much more interested and confident than those that didn't work with the robot.
"Experience in programming the robot movement was something that both boys and girls thought was fun," says Andrew Meltoff, co-director of I-LABS. "But the most important finding is that we brought the girls' interest and motivation in STEM up to the level of the boys. This was a big impact for a brief, well-designed intervention. How long will it last? That's an important question for future scientific experiments."
The findings suggest that integrating more robotic or science activities in the classroom or at home may kindle and sustain girls' interest, researchers say. Summer camps, after-school programs or other group-oriented activities could also present natural opportunities.
Interestingly, the study showed that while girls that programmed the robot had greater confidence, it did not alter their stereotypes, picked up from culture about girls and boys in general. Researchers believe the potential to meet or see women in programming or robotics or working in a STEM field could shift these deeply-held stereotypes.
The complete research study can be found in the Journal of Experimental Child Psychology.