Lenovo is jumping headfirst into the crowded smart home hub market, with a smart home assistant that offers Amazon Alexa cloud-based voice services.
Lenovo is looking to get a head start in what is likely to be a market full of opportunity. According to Gartner Research, nearly two billion smart home devices will be shipped by 2019, resulting in $490 billion in revenue.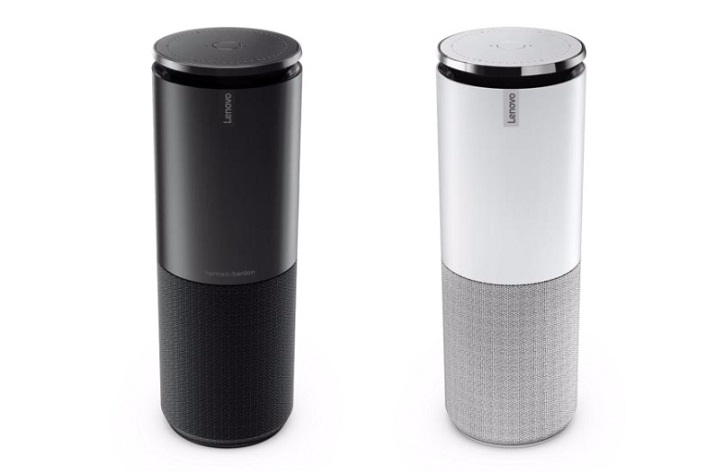 Lenovo's Smart Assistant uses Alexa to respond to voice commands much the same way an Echo or Dot does, but it has other options such as HD audio. Source: Lenovo In collaboration with Amazon, Lenovo's Smart Assistant uses voice commands to conduct web searches, play music, create lists, provide calendar updates and more. The smart home speaker includes eight 360° far-field microphones—with noise suppression and acoustic echo cancellation—that are designed to pick up a user's voice commands from up to 16 feet away.
One version of the device includes Harman Kardon audio software and hardware for higher-quality music and home entertainment, Lenovo says. The speaker can also control existing third-party smart home products, expanding what the device can do inside the home.
"Our goal has never been to simply build smart home devices for the sake of advancing technology alone," says Johnson Jia, Lenovo's senior vice president of the PC and Smart Device Business Group. "In the same way a person's IQ is measured by applied knowledge, we believe products are 'smart' to the degree they're actually understood and applied to daily life by their users."