Flying drones have captured the imagination of the public, with the ability to fly remote-controlled robots high in the sky or provide a unique way to film events.
As technology advances, flying drones have become much more sophisticated and bring more to the table for tinkerers, professionals and novices alike. Looking to take advantage of these advances and consumer imagination is Flybrix, a maker of drones that can be built using LEGO bricks. Flybrix sells drone kits that include LEGOs and all the necessary materials needed to make a flying device that can be built, then fall apart or crash, and then be built again.
While Flybrix says anyone can build a drone based on its kit, the central part of the technology includes microelectromechanical systems (MEMS), an ARM processor, light-emitting diode (LED) lighting and more, allowing it also to be used by professionals looking for more of a challenge in their design.
Holly Kasun, chief operating officer at Flybrix, took some time to talk with IEEE Electronics 360 to explain the idea behind LEGO flying drones, the technology behind the devices and what you can build using their designs.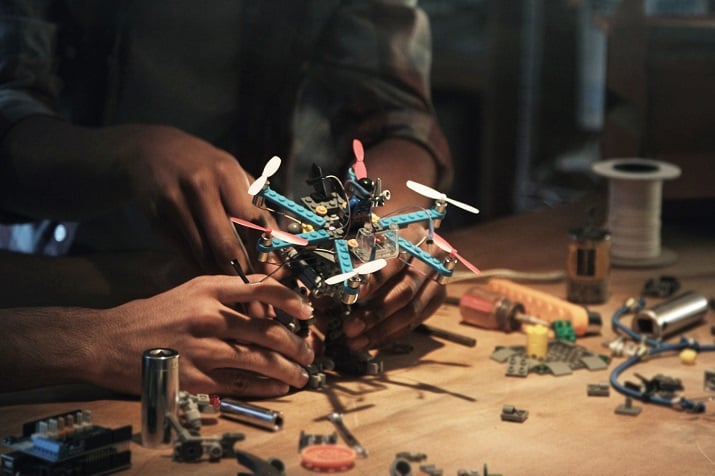 Using LEGOs provided in Flybrix kits or your own LEGOs, you can build drones that can be rebuilt over and over again, even after crashing. Source: Flybrix
1. Can you briefly tell us your motivations for creating Flybrix?
We wanted to open up the world of drones to kids and adults in a new way. It turns out that Flybrix also enables STEM learning through experimentation on an accessible drone platform. By making it rebuildable, it allows users to experiment, fail forward and learn as they explore STEM subjects like physics, geometry, aerodynamics, electrical engineering, design, creative problem solving and teamwork.
2. Flybrix started in a San Francisco hardware start-up incubator, which are notoriously small. How does it feel to begin there and come so far?
It's very exciting to see something that you've been working on as an internal team be so well received by a community of creative builders.
3. The cool thing about Flybrix is the ability to rebuild the drones after they have crashed. Was that something you had in mind from the beginning when designing Flybrix, or was it just an added bonus?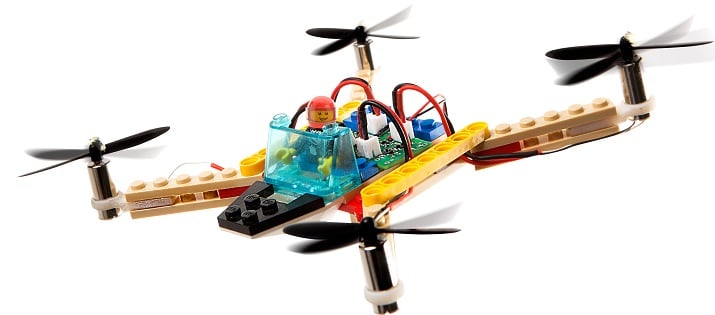 A design one Flybrix user created using LEGOs and the Flybrix kit. Source: Flybrix The creativity of building and rebuilding has always been the core of Flybrix. The ability to learn through trial and error is something that all three of the founders value and guided the development of Flybrix.
4. Is there a target market for Flybrix, or is it something literally everyone from kids to established engineers can use?
We like to keep it focused on 14 and up because that's the age best matched to the skills needed to manage the build, but the flexibility allows novice users to build simple drones while allowing advanced engineers to really indulge their creativity. Kids younger than 14 can still experiment with Flybrix when it's a hands-on project with an adult. Turns out everyone has fun working together!
5. Flybrix includes a lot in the "brain" of the device, including MEMS, an ARM Cortex-M4 processor and LED lighting; it can also be upgraded with Wi-Fi and GPS modules. This puts it on par with other drones on the market, so we are not just talking kids using this?
We do want novice users to be able to learn and enjoy the experience. But yes, we built in a lot of opportunity for advanced users to experiment with upgrades and even with tweaking our open-source code.
6. What is LEGO's role in this? How were you able to secure a relationship with them?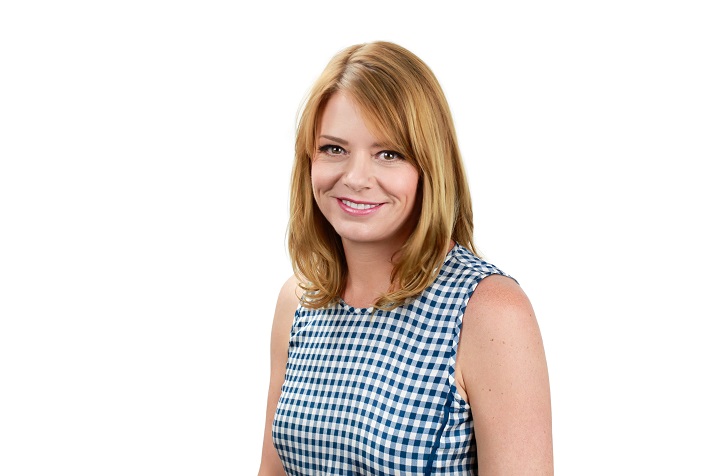 Holly Kasun, COO of Flybrix. We do not have a partnership with LEGO, but we see the potential for a good fit.
7. And you don't need to specifically use the LEGOs that come with the Flybrix kits, right? For example, you could make a Death Star drone using parts from a LEGO Death Star if you wanted to.
Absolutely correct. We encourage intermediate and advanced users to experiment with their own LEGO bricks, and have seen some pretty creative drones. The only limitations are the physical laws of nature, like power, weight and balance.
8. Using LEGOs must make the drones light. Is there a limit as to where they can fly or should fly? Are environmental issues a concern, such as flying on a windy day?
Flybrix is best flown indoors or in a controlled environment. Garages, gymnasiums and classrooms are perfect. Flybrix are light, small and relatively low powered, so fairly small gusts of wind can take them away. Exposing the flight control board to wind and water is best avoided.
9. What made you decide to make Flybrix open source?
Both Amir Hirsch and Robb Walters are engineers who have experienced the power of learning through experimentations, so making it open source was just part of our DNA.
10. What are some of the examples of some of the creations people have come up with after learning to program using Arduino? What's the craziest thing you've seen?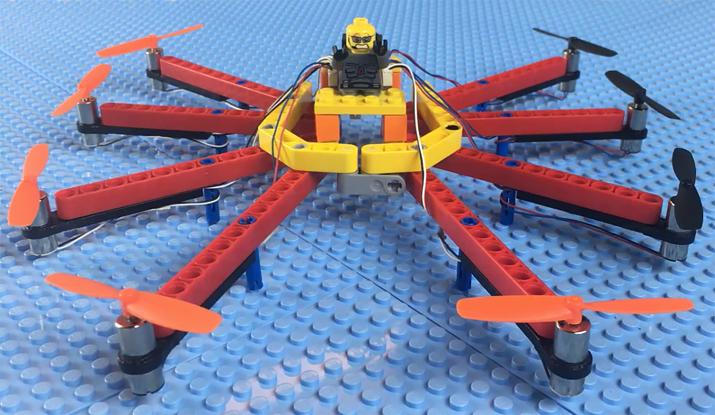 One of the designs made by people who have bought Flybrix kits and added their own twist on it. Source: Flybrix. Once users are comfortable tweaking the code, it opens up a lot in terms of where you position the motors and other design variations. We've seen some fantastic drones connecting two octocopters flown in tandem and really fun uses of users' favorite LEGO sets.
11. Have you already started shipping the drone kits, and are they available globally?
We started shipping at our launch in September, and they are available globally.