Will headset-based virtual reality (VR) technology transform the movie-going experience? Not anytime soon, according to some experts.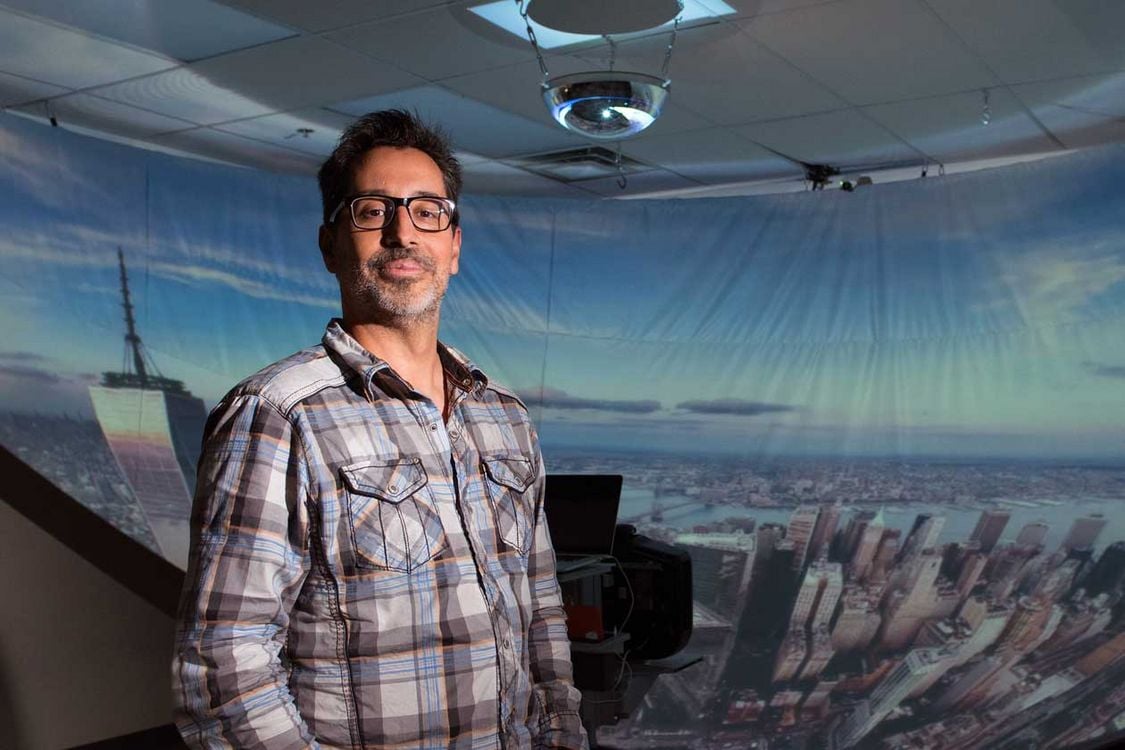 Professor Tomás Dorta and his team see a better way to create a virtual reality environment. This spring, the first virtual reality theater in Paris opened, supplying guests with VR headsets and headphones to enjoy a fully immersive environment for a 40-minute show. Yet, the theater's designer, University of Montreal Professor Tomás Dorta, said the gear creates an experience that is "contrary to the collective experience we are looking for when we go to the movies."

The VR headsets prevent interaction with other viewers, detracting from the social aspects of going to the movies. They also force moviegoers to turn their heads constantly in order to follow the action, hindering full immersion in the story, according to Dorta.
The Path to More Immersive VR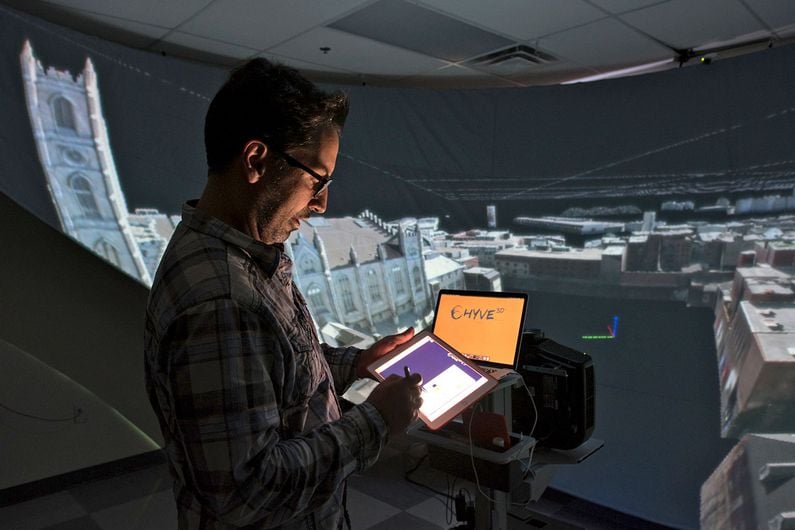 The researcher studies the reactions of viewers in an immersive theater environment. Dorta wanted to test his theory that other VR viewing options may be more immersive. In a study published in the ACM Digital Library and presented at the 28e Conférence francophone sur l'interaction homme-machine in Fribourg, Switzerland, Dorta and doctoral students Sana Boudhraâ and Davide Pierin compared the VR experience using headsets with an immersive projection system developed by Dorta and his research team. The Hybrid Virtual Environment 3D system, or Hyve-3D, uses a concave-spherical screen to immerse viewers in the action while permitting interaction with others in the room. In a study of 20 subjects, the vast majority favored the VR projection system that did not rely on headsets.
Seeing the Possibilities
The Hyve-3D technology also has many applications beyond entertainment. Students or working professionals can walk through projects using an app on a smartphone or tablet as a guide -- aiding in research, manufacturing, research, development and more. Architects and real estate agents can walk their clients through floor plans of buildings not yet constructed and students can attend virtual field trips of famous landmarks—or even attend newsworthy events—without leaving their school auditoriums.
The Hyve Mind?
Today's headset-based VR systems have a place in gaming, communications and distance learning situations where it's not necessary to interact with others in the room. Headsets are mobile and relatively low-cost, which has helped encourage their adoption for many applications. But when a fully immersive, seamless, and—above all -- social experience is desired, this projection screen-based technology can bring VR to life.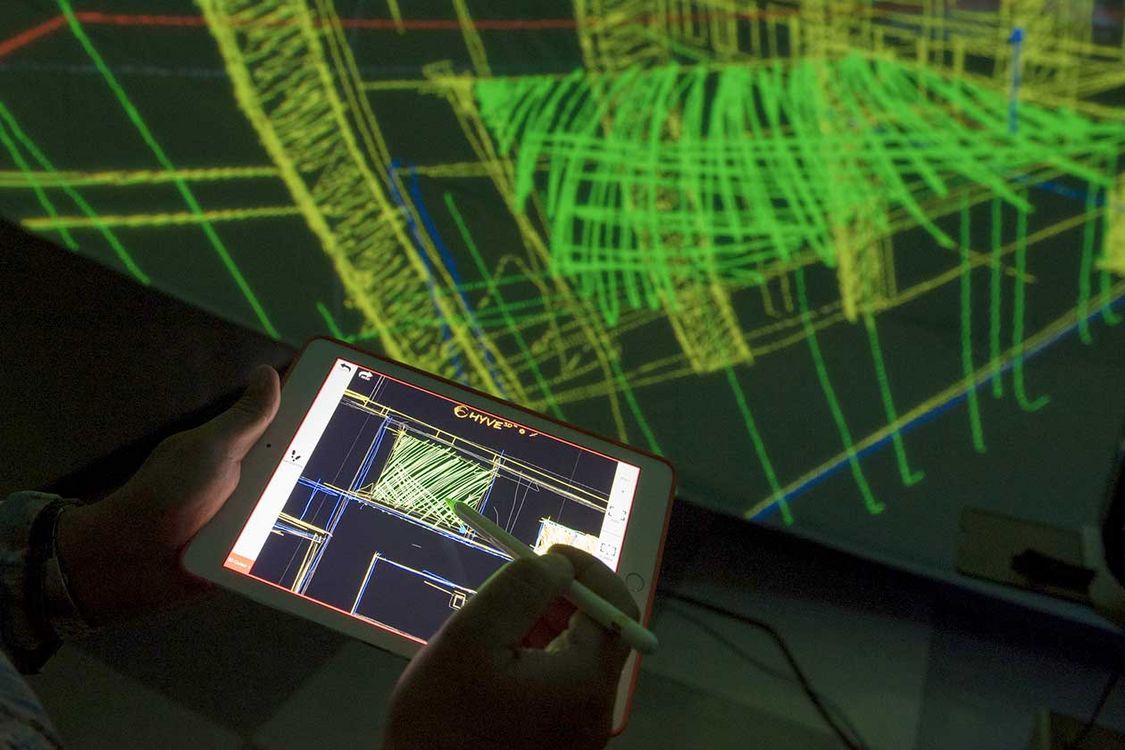 Would you be more likely to enjoy a VR movie experience if a headset was not required?