Today's 3D printing can accomplish nearly anything—from creating heavy equipment to printing human organs. But printing such materials takes a lot of time, which has been one of the biggest barriers to widespread adoption of 3D printing in many industries.

A team of photonic researchers out of the University of Pennsylvania, however, could change that very soon. The team, led by Shizhuo Yin has developed a high-speed beam-scanning technique that employs crystals made from potassium tantalite and potassium niobate to increase 3D printing speeds by up to 1,000 times the rate of current methods.

To achieve such speeds, the team had to eliminate the electrical field and magnetic properties of the space charge-controlled KTN beam deflector—essentially, "overclocking" the crystals that make up the beam—in order to heat the crystals beyond the point where liquid and vapor can co-exist, known as the Curie temperature.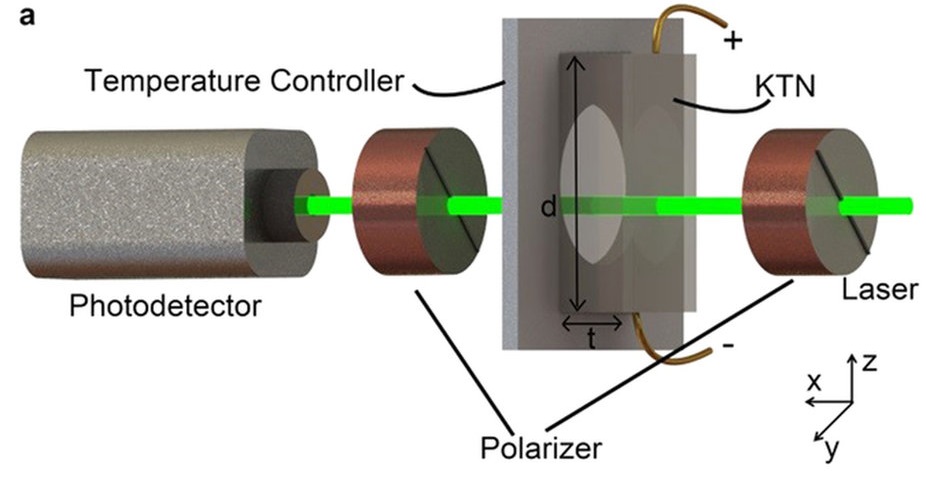 The experimental setup for KTN crystal-based switchable half-wave plate.
By doing so, the beam's scanning speed goes from microseconds to nanoseconds, and an object that would normally take one hour to 3D print can be completed in just one minute. The process also has 2D applications, with the capability to print 20,000 pages in a single minute.

The technique could revolutionize high-speed imaging, broadband optical communications and laser display systems, along with 2D and 3D printing. In the healthcare field, surgeons could use the ultra-fast printers to create 3D imaging, for instance, of a patient's retina, so they can see what needs to be corrected during the surgery, improving accuracy and reducing risk.

As one of the final challenges in 3D printing is poised to fall away, it's fun to speculate what the future may hold for the production of material goods.