In the past 30 years or so, 3-D printing has evolved tremendously. While the advances are not quite as dramatic as those in television sets or telephones—where today's technology is barely recognizable as the same objects we used in the 1980s—3-D printers have gone from the ability to create rudimentary shapes out of plastic to printing complex components constructed of metal alloys, food and even human organs.
However 3-D printing still faces some challenges: the process can be slow and machines that can print more than basic plastic objects are expensive. But in areas where cost is less of a factor than the end result—say, saving human lives through safer surgeries or replacement organs—3-D printing not only holds tremendous promise, but also is making a difference in people's lives today. And in some cases—such as prosthetic manufacturing and drug synthesis—3-D printing has even proven to be more cost-effective than traditional methods.

Let's explore 10 ways that 3-D printing is changing healthcare as we know it.

1. Low-cost prosthetic limbs could soon be available across the world.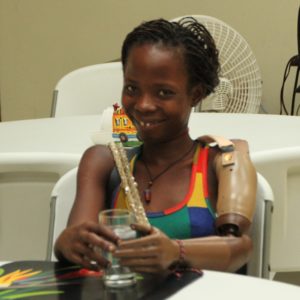 The option of 3-D printing makes prosthetics available to individuals who may not be able to afford the cost of traditional replacement limbs. The work has been pioneered by companies like
Robohands
, a firm founded by Richard Van As, a woodworker who lost four fingers in a work-related accident, and theatrical prop designer Ivan Owen. The two collaborated with 3-D printer manufacturer MakerBot to design and manufacture a replacement hand for Van As in 2015. More recently,
Create Prosthetics made the first medical-grade 3-D-printed arm
. Weighing in at only two pounds—much lighter than traditional prosthetics—the arm is not as functional as other designs, according to its manufacturer, but its light weight and low cost make it a viable option for many patients.
2.
Printing bionic ears could provide help for those with hearing loss.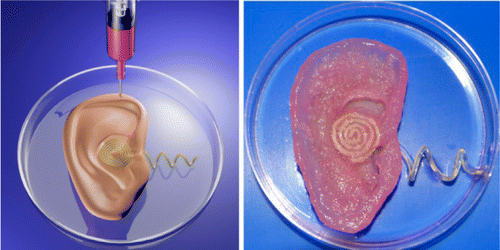 For those who suffer from hearing loss, printing a new ear—complete with cochlea-shaped electrodes that send signals to inductive coil antennae to allow hearing—could become a practical alternative to hearing aids and other options.
3. Broken bones can heal more comfortably with 3-D-printed casts.

Traditional plaster casts are heavy, itchy, uncomfortable and—like the Gremlins of the 1980s—you can't get them wet. Replacing this old medical technology with a water-safe, lightweight, ventilated design seems an obvious use of 3-D technology.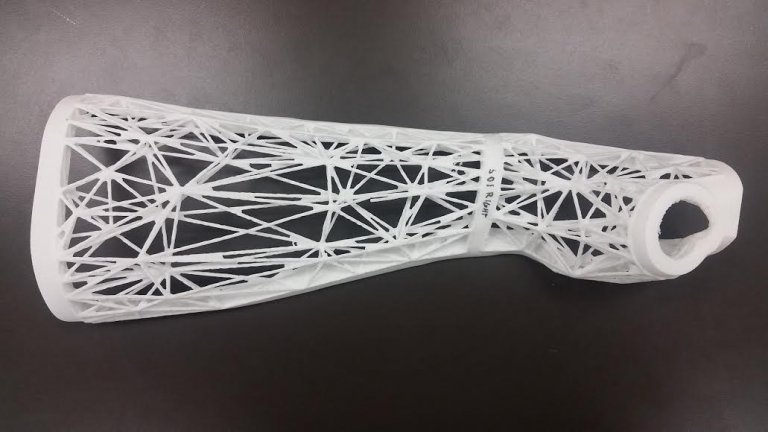 A few years ago, the
Osteoid medical cast
, made from ABS plastic, won a design award. In spring 2016, researchers from Michigan Technological University created a
3-D-printed cast prototype
using Materialise's Lightweight Structures Module software.
4. 3-D printers make delicate spinal surgery less risky.
Dr. George Frey of Mighty Oak Medical in Englewood, CO, recently performed a 15-hour surgery on
national sled hockey champion Mark Weimer
to alleviate pain caused by nerve and spinal cord compression following previous operations. Weimer has been partially paralyzed since 1984, when he fell from construction scaffolding.
Dr. Frey used a 3-D-printed model of Weimer's spine, developed by 3D Systems' FIREFLY® Technology for pedicle screw guidance, to plan the surgery and avoid critical regions.
5. Doctors could treat bone cancer without multiple surgeries.
A team of scientists recently used 3-D printing technology to create
patient-specific, biodegradable medicinal implants
that can deliver drugs to treat bone cancer and, eventually, dissolve within the body, reducing the need for multiple surgeries or trips to a chemotherapy facility.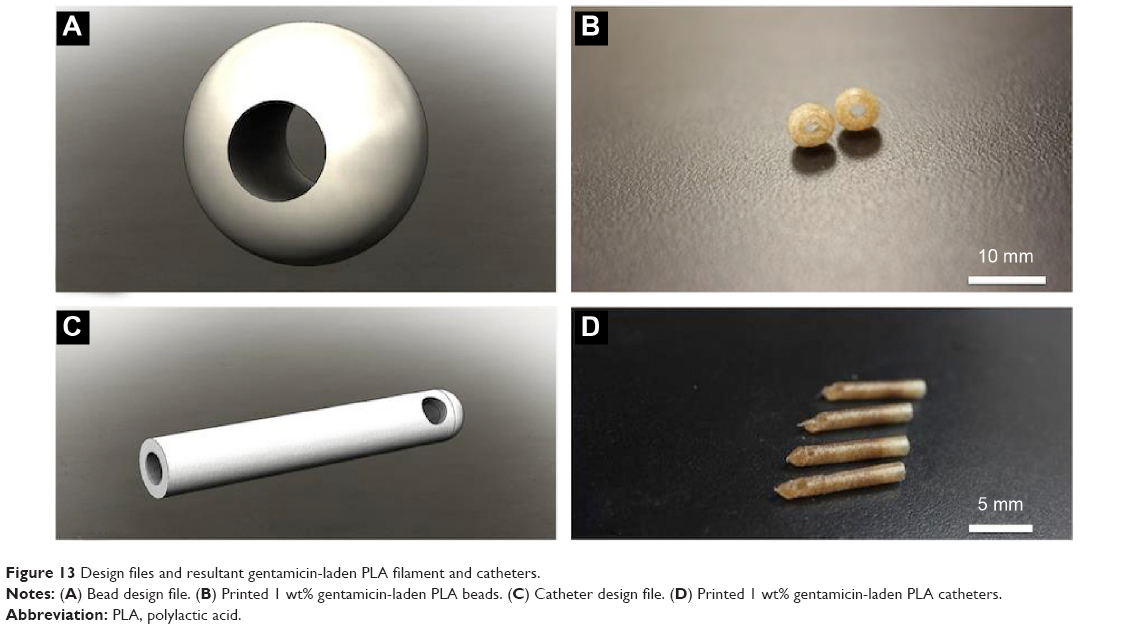 6. 3-D-printed heart valves would last longer than valves available today.
Synthetic heart valves made by printing ultra-thin layers of living cells on top of each other in a precise geometric pattern could eventually replace mechanical valves or pig valves, a common choice for tissue-based valves. Because 3-D-printed living tissues can grow and regenerate, they would not need to be replaced as the patient grows, and they would not wear out over time like conventional mechanical or tissue valves.
7. Organ donor lists would not be necessary when medical professionals can 3-D-print organs.
With 3-D bio-printing company Organovo already printing miniature livers and kidneys, the ability to print full-size organs may be only a decade away. When this occurs, the 119,000+ people on the organ donor waiting list could find their needs met by custom-designed 3-D-printed organs made from human stem cells. A team at University of California, San Diego, successfully created a hexagonal structure made of liver and supporting cells that has access to blood supply, functions just as a real liver would, and can be printed in seconds, marking important
advances in 3-D-printing of organs
.
8. 3-D printed human skin has many medical—and non-medical—applications.
While the reasons for printing skin make perfect sense—to help burn victims and other individuals who may require skin grafts for medical or cosmetic reasons—the company on the cutting edge of this research may surprise you.
Beauty product manufacturer L'Oréal has partnered with 3-D bioprinting firm Organovo to develop
3-D- printed skin tissue
to safely test cosmetics without using live subjects.
9. Safely test drugs on human organs.
With advances in 3-D printing of small versions of human organs, pharmaceutical companies could safely test drugs on human organs for more accurate results in the early stages of development, without the need for any live subjects—human
or
animal.
10. Like an Amazon for pharmaceuticals, medicines could be 3-D printed at home.
The use of 3-D printing is not just making advances in big, life-saving ways. It can also make life more convenient. Instead of driving to the drug store to pick up your medication, imagine purchasing a blueprint and chemical ink from an online store and printing your own pills. This is the possibility that Lee Cronin, a chemist at the University of Glasgow, envisions through the development of a prototype 3-D printer capable of assembling chemical compounds at the molecular level. 
What's Next in Bioprinting?
Bioprinting, the ability to use a 3-D printer to print living materials, holds great promise for the medical community, with many of these applications already in use. From 3-D printing prosthetics to body parts, where it ends could very well depend on just how far researchers are willing to go.