Light-emitting diode (LED) conversion is happening at a rapid pace around the world in home lighting, street lighting and commercial lighting. But sports complexes are also making the switch swiftly, with more and more stadiums looking to save on energy costs as well as improvements in visibility.
The latest stadium to get an LED makeover is Nissan Stadium, home of the NFL's Tennessee Titans, which has installed LG Electronics' Sensor Connect High Bays as part of its plan to retrofit its existing lighting infrastructure. The LED lights will be launched in time for the Titans' season kickoff on Sept. 11.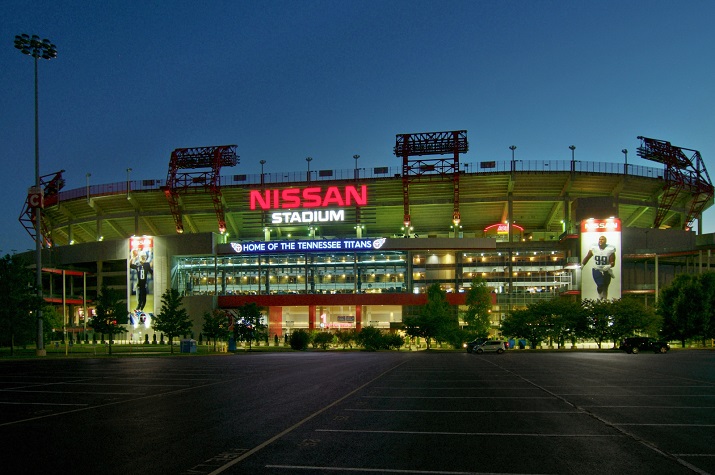 The LG LED lighting system uses embedded sensors and wireless controls in order to control Nissan Stadium's lighting simultaneously. Source: LG LG's LED high-bay lighting with embedded sensors and ZigBee wireless communication allows for efficient lighting oversight via mobile application and allows stadium managers to manage lighting needs. This allows for flexibility in the lighting system and allows for installation cost savings that are less expensive to maintain over time, LG says.
In addition to energy savings, the LED lighting will allow for a better and brighter lighting experience for fans and for players as well as television broadcasts, LG says.
Nissan Stadium joins other franchises that have made the switch to LED lighting, including the Los Angeles Memorial Coliseum, San Diego's Petco Park, AT&T Stadium in Dallas, Houston's NRG stadium and many more.

To contact the author of this article, email engineering360editors@ihs.com