Nissan is working with Uber on a project in the United Kingdom to tackle the air pollution problem in London and elsewhere in the country by using Nissan electric vehicles with the car-hailing service.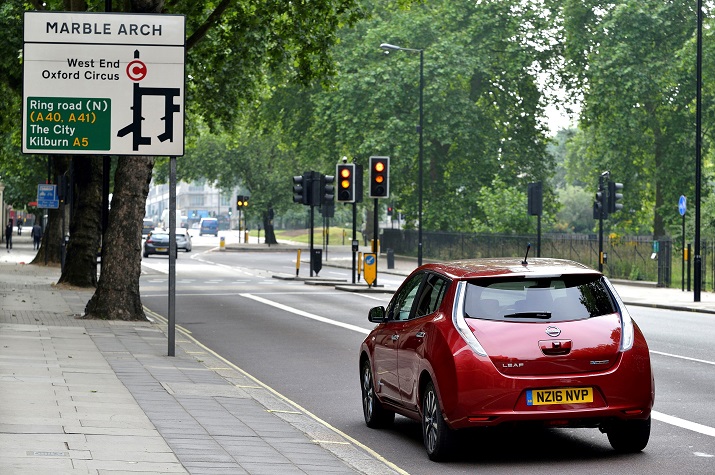 This will be the first time that fully electric vehicles have been available in the United Kingdom via Uber, which Nissan will supply with 20 LEAF electric cars. The pilot program is part of the Air Quality Project and has already begun in the country.
"With the impact of poor air quality remaining a cause for concern, the trial could prove to be a pivotal moment for tackling the challenges in London," says Gareth Dunsmore, Head of Electric Vehicles, Nissan Europe. "We are confident this trial will prove a success and that Uber will join scores of taxi and private hire operators across the UK and wider Europe in recognizing the financial and environmental benefits of Nissan's market-leading electric vehicles."
The long-term goal of the project will be to study the possibility of running a larger fleet of privately hired vehicles in the U.K. The Energy Savings Trust, which is a partner in the project, will research the driving patterns and economics in hiring private drivers using electric cars, as well as the capacity of London's current network of charging points to support this fleet.
Currently about 60% of Uber's fleet in London is made up of hybrid vehicles, but Uber wants to go fully electric because of the environmental and economic benefits. "People already associate Uber with hybrid cars, but we now want to go a big step further with fully electric cars on the road from today," says Jo Bertram, regional general manager of Uber in the United Kingdom.
To contact the author of this article, email [email protected]