Beginning in the first quarter of next year, Sony Pictures Home Entertainment (SPHE) will roll out its ULTRA 4K movie streaming service that will run on 7th-generation Intel Core processors.
ULTRA will allow customers to experience a 10-minute sample of any film on the service in full 4K resolution before buying. It will also allow 48-hour rentals and option-to-buy titles through the streaming service. Intel says that more than 100 new devices will be powered by Intel's 7th-generation processors this holiday season, with some being available as early as September.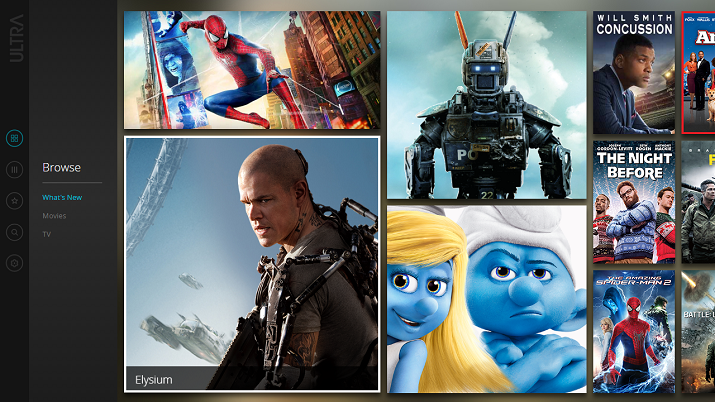 Sony's ULTRA streaming service allows customers to preview titles and rent them before having the option to buy. Source: SPHE New computers that include the 7th-generation Core processors in PCs will be the first to access premium 4K movies and television content through SPHE's ULTRA 4K service. The service provides digital extras and interactive capabilities that are only possible through 4K.
"Audiences have shown a strong and growing appetite for premium 4K content, and ULTRA takes advantage of the latest industry innovations—high dynamic range, digital movie extras and now the 7th- Gen Intel Core with Intel hardware security technologies—so viewers get the most out of their movie collections," says Pete Wood, SPHE's senior VP of digital distribution.
SPHE's ULTRA service was launched in early 2016 for Sony 4K televisions with a library of films from the company with titles priced at $29.99 and 48-hour rentals priced at $7.99.
To contact the author of this article, email engineering360editors@ihs.com