Samsung Electronics has launched two curved gaming monitors that include light-emitting diode (LED) lighting, a user dashboard and AMD's FreeSync Technology.
The CFG70 and CF791 monitors are available in 24/27-inch and 34-inch varieties, respectively, and incorporate quantum dot technology as well as bolstered color accuracy, refined display curvature and reduced moving picture and pattern response time.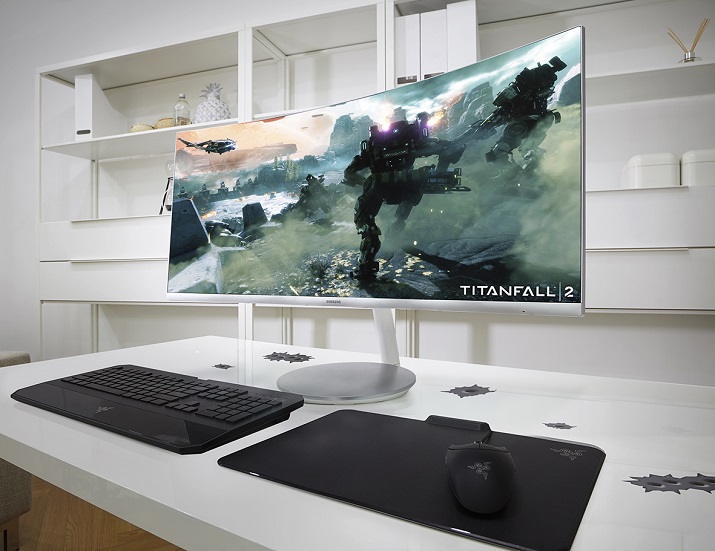 The curved monitors allow gamers to play longer and be more comfortable by reducing eye strain. Source: Samsung Samsung says the quantum dot technology provides the displays with a wide range of vivid and crisp colors and requires less energy to do so. The monitors provide color across a 125% sRGB spectrum for greater depth to blacks and sharpening colors. Moreover the monitors are designed to reduce eye strain to enable a longer, more comfortable gameplay environment.
By leveraging AMD FreeSync Technology over HDMI to synchronize screen refresh rates with AMD graphics cards, the compatibility reduces input latency, stuffer and lag to produce a uniform full-screen game display, Samsung says.
Samsung will preview the new curved gaming monitors at IFA 2016 in Berlin, Germany, with availability beginning in the fourth quarter of this year ranging in price between $399 and $999.
To contact the author of this article, email engineering360editors@ihs.com