Intel Corp. kicked off its 2016 Intel Developer Forum with the introduction of an all-in-one virtual reality solution the company has developed from the ground up.
Dubbed Project Alloy, the VR platform utilizes Intel's RealSense technology and will offer new features for those building virtual reality devices. First, the project will allow manufacturers to build headsets without cords that connect to a computer.
The computing power is located in the alloy head-mounted device (HMD), allowing devices to be untethered, allowing a free range of motion with 6 degree-of-freedom across a large space. The project also allows for collision detection and avoidance enabling users to utilize physical movement in virtual space.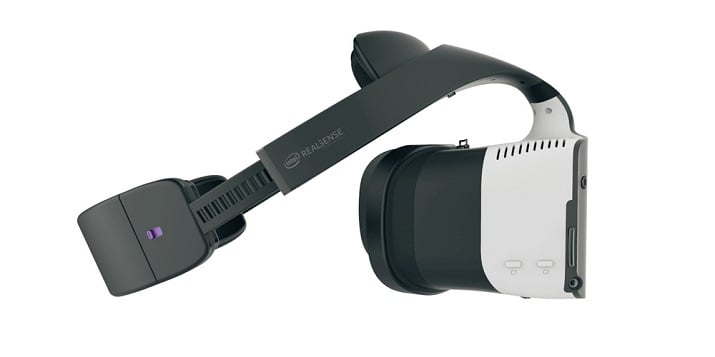 Project Alloy will allow developers to create new VR headsets that will not require a connection to a computer while allowing for free range of motion across a large space. Source: Intel The VR experience through merged reality will allow users to see hands, friends or walls while at the same time using hands to interact with elements in the virtual world. The merged reality is accomplished by Intel RealSense cameras being attached to the headset and not dependent on external sensor or cameras inside a room.
Intel says it will be making its sensing and computing technologies available to developers, makers and inventers in order to make devices that will be differentiated from other VR headsets. Intel is also collaborating with Microsoft to bring Windows-based content and experiences for VR devices such as Project Alloy.
Intel will open the Alloy hardware and provide open APIs for the ecosystem to create their own branded products from the Alloy design beginning in 2017.
To contact the author of this article, email engineering360editors@ihs.com